IOGEAR USB Theater Sound Xperience (GUADT51) Preview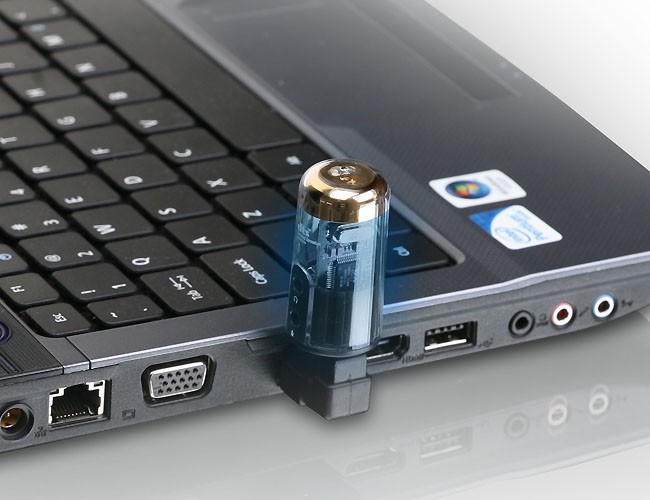 IOGEAR USB Theater Sound Xperience
Would you pay $40 to make your headphones sound like simulated dts Surround? How about if the device to do it looked like a cool vacuum tube? $40 isn't a ton of money (at least not in this business) and IOGEAR is betting that consumers will want to spring for a new way to listen to 5.1 audio with headphones. The USB Theater Sound Xperience (Model GUADT51) is the first USB audio adapter that uses dts Surround Sensation Headphone technology. The idea is that you connect the USB device to a computer's USB 2.0 port, and you get a simulated surround sound experience on stereo headphones or even speakers. How does it do it? Well, we don't know the exact special sauce, but it's a combination of isolating and enhancing certain frequencies, varying the volume intensity and messing with time delay - pretty much all at the same time.
IOGEAR claims that audio already encoded in 5.1-channels gets enhanced LFE (low frequency effect) effects, but we have our doubts as to how well it performs, given that it just has 2 channels to deal with. The DSP also presents Voice Clarification Technology to enhance dialogue, bass enhancement for better use of the embedded harmonic frequencies that relate to ultra-low subwoofer information, and something called Soundstage Expansion Technology that widens the perceived soundstage and adds in a virtual center channel.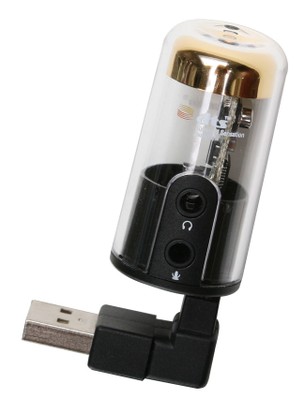 The USB Theater Sound Xperience also comes with music and movie modes and there are two 3.5mm jacks for stereo microphone-in and stereo headphone-out connections. While it may not equate to pristine surround, the solution is designed as an alternative to more expensive 5.1 systems and expensive headphone solutions. 
The USB Theater Sound Xperience retails for about $40.