Hitachi Offers Projector Trade-In Program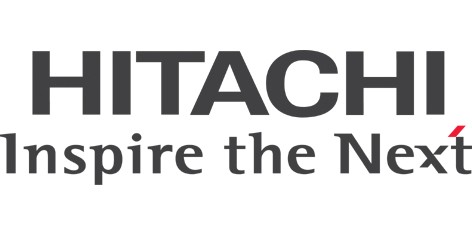 Hitachi Projector Trade-in Program
Hitachi America, Ltd., Digital Media Division, Business Solutions Group today launched a new program to help reward its existing and new customers.  The Hitachi Trade-In Program offers an easy way to 'trade-in' Hitachi and competing brand projectors for cash back on purchases of new Hitachi projectors. The Hitachi Trade-In Program makes new Hitachi projector purchases even more affordable while providing customers with a simple and effective solution for disposal of obsolete projectors.
The Web-based Trade-In Program allows a Hitachi customer to obtain immediate trade-in price quotes for pre-owned projectors by supplying basic information about the projectors, such as brand, model number and current condition.  After the customer registers for the Program and submits a trade-in claim, the customer receives an e-mail confirmation.  A check for the confirmed trade-in value of the pre-owned projector is issued to the customer within a few short weeks after the customer submits a copy of the confirmation e-mail and a proof of purchase of any qualifying new Hitachi projector.
"We are very happy to offer the Hitachi Trade-In Program to our loyal customers, who continue to utilize Hitachi projectors in multiple settings across the globe," stated John Glad, product manager, Hitachi America, Ltd., Digital Media Division, Business Solutions Group.  "Not only will this program help our customers save money, but the trade-ins also represent a way to responsibly recycle aged equipment and reduce material waste."
Market Velocity, the leading provider of trade-in solutions to Fortune 1000 high-tech and consumer electronic manufacturers, will be overseeing the Hitachi Trade-In Program.  Focused on creating value for electronics at the end of their life, Market Velocity's environmentally friendly programs provide green solutions to companies and their customers around the world.
"Hitachi Trade-In offers Hitachi customers an intuitive online tool that generates instant value for their pre-owned projectors that can be applied toward purchases of the latest Hitachi projector technology. Market Velocity is pleased to be partnering with Hitachi on this compelling program," said Mark Eigenbauer, president of Market Velocity.
Those who have purchased a new Hitachi projector can register for the Trade-In Program at http://hal.tradeups.com.
For more information on Market Velocity, please visit www.marketvelocity.com.
About Hitachi
Hitachi America, Ltd., headquartered in Tarrytown, New York, a subsidiary of Hitachi, Ltd., and its subsidiary companies offer a broad range of electronics, power and industrial equipment and services, automotive products and consumer electronics with operations throughout the Americas. For more information, visit www.hitachi-america.us. For information on other Hitachi Group companies in the United States, please visit www.hitachi.us.