Is High Resolution Audio Making a Comeback?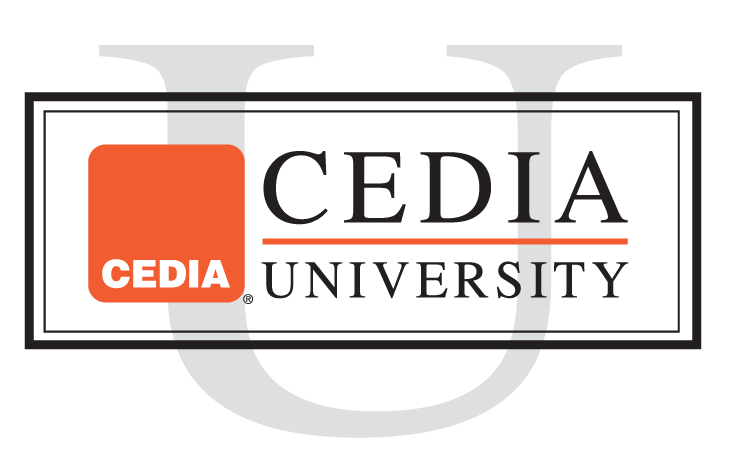 Is High Resolution Audio Making a Comeback?
We work pretty closely with CEDIA, and lately, they've been taking a good hard look at some signals that indicate high resolution audio may be making a comeback. For years, MP3s and compressed digital files have been growing in popularity and dominance, but a taste for fidelity seems to be creeping back into the market now that the flat panel craze is winding down. It's not winding down because people no longer like flat panel TVs - it's just that everyone now has one... or two or three - in their home. Even vinyl has experienced a revival among the hardcore purists (although we don't believe vinyl is necessarily "pure" given the nature of the recording process). In any case, and awakening into the world of high fidelity audio means that consumers are waking up to realize there is more out there for them to experience and enjoy.
Custom installers are rejoicing because high resolution audio is another market to be "re-tapped". It often involves greater care over how content is managed and stored, which leads to more involved solutions for whole home audio control and playback. While CD quality was the norm just a decade ago, now the bounceback from the MP3 craze is yielding an interest in  24-bit and 96kHz (or greater) file formats. On top of that, cloud-based music distribution seems to be hitting its stride and high resolution, and even surround sound audio downloads are ripe for the picking. Even Neil Young is apparently involving himself in the development of a new system, according to the consistent description gleaned from his six patent filings on the subject:
Audio and video recordings featuring music and artistic performances; high resolution music downloadable from the internet; high resolutions discs featuring music and video of music and artistic performances; pre-recorded digital media containing audio and video recordings featuring music and artistic performances for storage and playback.
Online and retail store services featuring music and artistic performances, high resolution music downloadable from the internet, high resolutions discs featuring music and video, and pre-recorded digital media featuring audio and video recordings for storage and playback
With more resolution comes higher bit rates and larger file sizes. That means that storage and bandwidth will play even larger roles. Add to that the growing popularity of streaming media sources such as Netflix and Hulu Plus [or as we like to call it, Hulu Minus], and you get a home that has some pretty advanced networking and storage needs. For a custom installer who knows the ropes, this increased demand and a renewed fascination with high resolution audio can lead to bigger and more robust systems with, yes I'm saying it, more profit margins.
Want to find out more? We do. CEDIA is hosting a webinar on Thursday that will cover everything you need to know about adding high-res audio to your business's offerings. Join Rich Green for Success with High-Resolution Audio Sources: From Bits to DACs to Dollars on May 18 at 1 p.m. EDT / 10 a.m. PDT. This free one-hour webinar will give you a jumping-off point for creating revenue from projects that feature high-res audio.
Recent Forum Posts:
michaeltrottar posts on January 03, 2014 03:12
The bad deficiency of FLAC assistance across the panel for most car stereo systems and other press gamers really does restrict its use and who wants to go through transforming their whole sound collection more than once?
bread29 posts on June 26, 2012 03:46
Doesn't Apple have a Lossless format (ALAC) at 500-900 kbps? There are no advantages of using this option??
jonnythan posts on June 15, 2012 13:56
Apple already has I think 256 Kbps AAC. Virtually no one has the equipment and ear to tell the difference between that and any superior format.
Ken posts on June 15, 2012 13:45
Two things need to happen for a good comeback

There are two things that need to happen for HD audio to come back big.

1) As far as discs are concerned the industry should call it Blu-ray Audio so that the consumers can relate it to a player that they most likely own. Of coarse that means that the artists and record companies have to provide music in the Blu-ray formats which I can't imagine why they would not. It is another way for them to sell something.

2) For HD audio to make it big in the streaming world there is really only one company that can do it because too few consumers pay attention to any small companies in this field. That one company is Apple. Apple is who made the MP3 format big when they introduced the iPod. If they promote a high-def audio format for use with the iPod, iPhone and iPad then consumers will jump on it. I like to put it this way: why would anyone want to go to HD audio? Because Apple told them to.
stratocaster68 posts on May 24, 2012 14:37
I like the point on vinyl. Just upgraded the speakers, pulled out the turntable and LPs and still mostly like CDs. The LPs sounded muffled and compressed as compared to CDs. But some early CDs seemed to have been just straight transfers from LP master tapes which does not seem to work to well either.

By the way, the Neil Young box set on DVD has some of the best sound I've ever heard. The early live recordings sound like they were made yesterday.
Post Reply