HAI Now Features Two-Way HVAC Systems Integration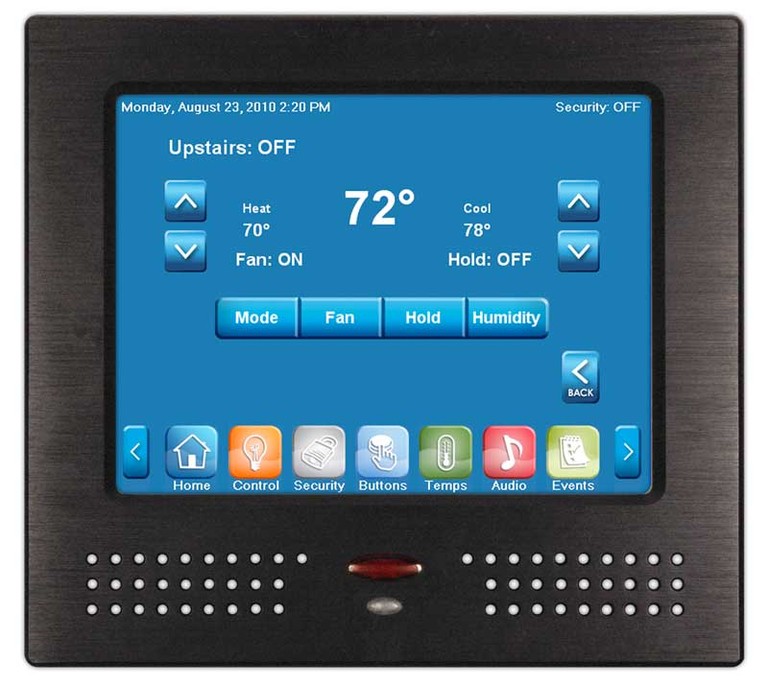 HAI Two-Way HVAC Systems Integration
Home Automation, Inc. (HAI), leading manufacturer of integrated security and home automation products since 1985, announced that HAI's OmniPro II and Lumina Pro home control systems now feature two-way integration with Carrier Infinity and Bryant Evolution Communicating HVAC systems.
HAI's control systems can change set points, operating modes, and monitor changes in these items as well as current room temperatures.  Each Carrier/Bryant HVAC zone appears as a standard HAI thermostat and may be controlled as though it was a standard HAI thermostat.  With the proper equipment, this includes automated programming based on a schedule, motion detected, door openings, sunrise, sunset, and more. Additionally, this can include remote control from an iPhone, iPad, Droid, BlackBerry, PC, etc.
Integration is easy using HAI's Serial Connectivity Adapter Kit (HAI part number 36A05-4) connected to the Carrier/Bryant Serial Access Module (SAM).  Then, simply set the HAI serial port to "Carrier/Bryant".
Each SAM supports up to two Carrier/Bryant systems, with up to eight HVAC zones on each system.  The HAI controller supports multiple SAMs connected through unique serial ports on the HAI controller.  Each thermostat in the HAI controller can be assigned to an HVAC zone for total control of the HVAC system.  HAI OmniPro II and Lumina Pro systems support 64 total thermostats.
Carrier Infinity and Bryant Evolution systems are supported by HAI OmniPro II and Lumina Pro systems.  The systems must be utilizing controller firmware 3.5 or later.
"HAI is excited to offer two-way integration with Carrier and Bryant Communicating HVAC Systems," explained HAI Chief Technology Officer, Brian Yokum.  "The Carrier and Bryant systems offer increased user comfort and energy efficiency, which are significantly enhanced through the HAI home control system."
HAI products are available through a worldwide network of Distributors and installing Dealers in over 80 countries.  For more information, please visit HAI's website, www.homeauto.com.
About HAI
HAI (Home Automation, Inc.) is a privately held manufacturer of integrated automation and security products for residential and commercial use based in New Orleans, LA.  Incorporated in 1985, HAI has developed a full line of award-winning automation products, including home control systems, programmable communicating thermostats, smart light switches, Whole Home Audio systems, video surveillance equipment, Touchscreen interfaces, and software that allows access and control of an automation system over the Internet.  All products are sold through HAI's worldwide network of Distribution Partners and installed by trained dealers in over 80 countries.
yepimonfire posts on August 30, 2010 22:41
why is there a review of a HVAC controller on an audio website?
Post Reply