FineLine Announces Ultra-Thin Speaker Lineup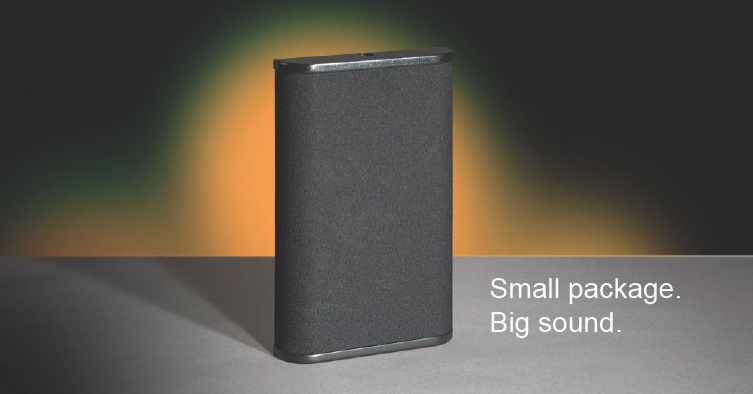 FineLine Ultra-Thin Speakers
FineLine Speakers, a new US-based manufacturer of ultra-slim speakers, announced the launch of their product line and exclusive consumer-direct sales website. The company is featuring a select lineup of speakers well under 2 inches (50 mm) deep, plus a subwoofer and are directly going after companies like Definitive Technology and KEF, who have garnered innovation awards for recent ultra-slim speaker designs. FineLine is using proprietary dynamic cone-type drivers that are designed by Phil Jones, Manager of FineLine Speakers. Refinements have been made to the initial design in order to extend bass response and maximize accuracy and dynamic range. Mr. Jones notes that "Innovox Audio, which is FineLine's exclusive manufacturing partner, has been selling speakers based on my ultra-low-profile 4-inch (100-mm) woofer into the professional audio and pro-AV markets for over five years. Now, FineLine Speakers brings this proven, professional-grade technology to high-performance ultra-slim speakers for the home."
Engineered for the highest levels of accuracy, precision and punch, FineLine speakers include such refinements as ribbon high-frequency drivers (in the LCR-21) and high-rate crossover circuitry. To make the enclosures as thin as possible without sacrificing sound quality, FineLine uses cold-rolled steel with applied damping and bracing for maximum performance with minimal wall thickness. Instead of using separate grilles, FineLine uses an integral fabric wrap to maintain a clean, seamless appearance, while further reducing overall speaker depth.
By selling exclusively consumer-direct via the Web, FineLine offers what they hope is very competitive pricing, even though 100% of their products are made in the USA. Consumer-direct pricing starts at $245 each for the compact LCR-11 wall-mount speaker, ranging up to $745 each for the FC-3 high-performance three-channel soundbar speaker. Based on the competition, they have a fighting chance for consumers who will absolutely insist on thin speakers, however as a new entry into the market and with no retail or CI partners, it will be up to the test of time to determine whether it will be successful.
For additional information about FineLine speakers, please visit http://www.finelinespeakers.com.