FCC's AllVid to Bail Out Failed CableCARD Technology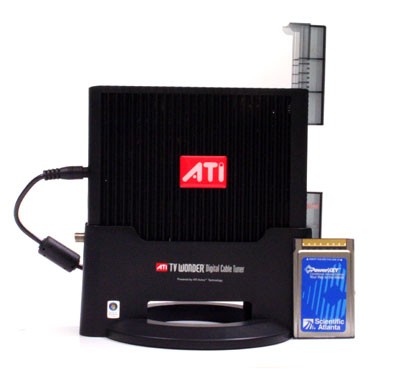 CableCARD... we barely knew ya
CableCARD. The technology that would allow any manufacturer to make a product that would interface with satellite and cableTV programming, including pay per view and digital channels. It was a brilliant idea, perfect in its implications and freeing up of market forces to produce excellent set-top boxes and solutions for consumers. 
Except that, like the Tiger Woods Center for Marriage Enrichment, CableCARD failed miserably.
Not to worry, the FCC plans to step in and bring consumers something that will allow them to stream media to their televisions in ways that will open up the market to innovation and new forms of hardware and software that will bring all manner of content to living room televisions... as if that weren't already happening on its own.
You can always count on the government to provide a solution to a problem that doesn't exist, while missing out on a real solution that might actually be useful. Such seems to be the case with this new Notice of Inquiry (NOI).
The Federal Communications Commission acted on Wednesday to "promote innovation and consumer choice in the video device marketplace" by issuing a Notice of Inquiry (NOI) and a Fourth Further Notice of Proposed Rulemaking (FNPRM), as recommended in the National Broadband Plan. The NOI seeks to better serve the goals of Congress in creating a competitive retail market for navigation devices for use with multichannel video programming distributors (MVPD). The FNPRM proposes changes to the current CableCard system to make it more consumer-friendly while a new technology approach is being developed.
This technology is summed up by an as-yet-undefined AllVid product, an interface that will serve as an aggregator of video content sources, distributing them into the home in a format that is compatible with consumer electronics (presumably they are referring specifically to displays and other devices which process and pass video content.) 
Consumers are increasingly accessing video from multiple sources, including MVPD services, the Internet, DVDs, and over-the-air broadcasting. The NOI seeks input on ways to foster a more competitive marketplace for navigation devices and in particular calls for comment on a standardized interface that enables smart video devices to bring video from all of these sources together for ease of selection, recording, and viewing. The standardized interface could be implemented through an "AllVid" adapter that would act as an intermediary between the consumer's device and the MVPD's service. The service provider would be free to innovate within its network to improve its services, without requiring replacement of the consumer's home devices. And a consumer could switch from one provider to another and continue to use the same smart video devices.
The FNPRM proposes to remedy shortcomings in the existing CableCARD system, to provide consumers with better service in the interim before the new AllVid approach is in place. In order to remove the disparity between consumers who choose to use a retail CableCARD-equipped video device and those who lease a cable provider's video navigation box, the proposed interim measures would: 
Ensure that retail devices have comparable access to video programming that is prescheduled by the programming provider;
Make CableCARD pricing and billing more transparent;
Streamline CableCARD installations; and
Clarify certification requirements.
It may be our reticence to believe the FCC can mandate or offer anything of true usefulness to consumers, or simply the realization that many consumers are increasingly switching to straight online and OTA (over-the-air) sources for their entertainment. CableCARD technology was an excellent solution, though it was oversized and based on outdated hardware technology. What really should have been the focus was a set of keys that would work more simply with existing hardware - something that could have been stored on a USB thumb drive or simply built into a readily-available chipset that could be integrated into consumer electronics. 
With how quickly Netflix and VUDU have taken over the consumer electronics space on existing manufacturer hardware, it's completely ridiculous that the FCC's solution should involve yet another "black box" technology that will exist in a user's home.