EQD EQ104 Protector Waterproof Power Strip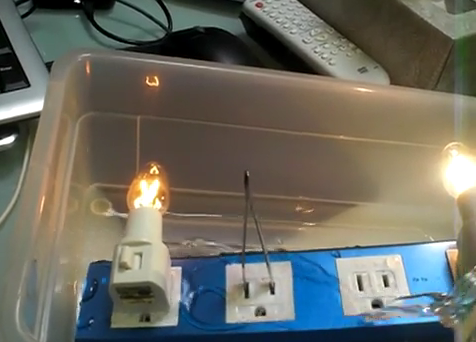 EQD EQ104 Protector Waterproof Power Strip
QD Corp., provider of leading edge consumer electronics products announced the addition of The PROTECTOR, a line of patented, water and shock resistant power strips, perfect for home, office or industrial use. These aluminum framed power strips are available in four, six or eight outlet configurations (EQ104/6/8) and come in an array of colors including, black, gold, blue and silver. EQD also offers a standard wall outlet version (EQ102) for home and business use.
"These new power strips were designed with only one thing in mind; the safety and well being of the user," said Steve Woo, President of EQD Corp. "The PROTECTOR power strips are the only 4-in-1 patented products on the market that carry UL and IPX-5 certifications and are water, shock, and overload resistant."
To see The PROTECTOR line of power strips in action, check this out:
Maintaining EQD's promise of bringing high-quality consumer electronics and accessories to market at unbeatable prices, The PROTECTOR, four, six and eight outlet models carry estimated street price of $39, $49 and $59 respectively. The water and shock resistant EQ102 wall outlet carries an estimated street price of $19.
Note: IPX-5 Certification - Protected against water jets - Water projected at all angles through a 6.3mm nozzle at a flow rate of 12.5 liters/min at a pressure of 30kN/m2 for 3 minutes from a distance of 3 meters.
For more information about EQD Corp and the AURIA brand of quality LCD displays and TVs, please contact Steve Woo, President of EQD Corp at [email protected]   All AURIA branded consumer electronics are available through major online retailers such as Amazon.com, Buy.com, Newegg.com, PC Mall, and PC Connection. Additional online retailers throughout the U.S. will be announced in the near future. A portion of all AURIA TV sales are donated to the Armed Forces Foundation.
About EQD Corp
EQD Corporation is a provider of visual products that is backed by more than 80 years of combined experience in digital displays. EQD develops markets and supports innovative products, including LCD TVs and monitors. For more information, please contact EQD Corporation at 1-877-375-1065 or visit www.eqdcorp.com.