DTS Connect to Put Surround on PC Motherboards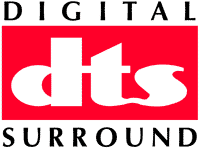 DTS (Digital Theater Systems, Inc.) today launched its newest PC initiative, DTS Connect, designed to enhance the entertainment value of the PC platform. DTS has formed strategic partnerships with C-Media Electronics Inc. and Realtek Semiconductor Corp., leaders in audio solutions for the PC platform, to offer DTS audio technologies with both companies' popular chip sets for PC motherboards, and PCI or USB soundcards.
A DTS Connect-enabled PC provides two audio benefits to the consumer: DTS Interactiveä and Neo:PCä, for both multi-channel and stereo content. Taking full advantage of the maximum data throughput of the digital interface, DTS Interactive provides a single cable connection via S/PDIF digital audio output to a DTS-enabled surround sound system by encoding all audio into a DTS-compatible bitstream at 1.5Mbps. Neo:PC, based upon DTS' Neo:6 matrix surround technology, transforms any stereo content such as MP3, WMA or CD audio, into a 7.1-channel surround sound experience.
"The introduction of DTS Connect will bring rich DTS surround audio to the PC market worldwide simply and seamlessly. No matter what original content consumers play - whether stereo or multi-channel - DTS Connect ensures simple installation of multi-channel audio for the PC, and brings new life to stereo recordings," said Brian Towne, Vice President, Consumer Division at DTS. "We're proud to be working with C-Media and Realtek, two of the largest PC audio solution providers, to launch the DTS Connect program."
"C-Media is excited to collaborate with DTS to bring DTS Connect to the PC in what is yet another first for C-Media and Realtek. PC users and consumers will really enjoy the fantastic audio experience that this technology delivers," said Eric Cheng, President of C-Media Electronics.
About C-Media
C-Media Electronics Inc. is one of the world's leading providers of PC audio solutions. For more than 13 years, C-Media has supplied pioneering and innovative solutions for sound cards, USB peripherals, integrated PC audio and Voiceover IP (VoIP), and is pioneering new applications in networked audio. Based in Taipei, Taiwan, C-Media is a public company listed on the Taiwan Stock Exchange under the code 6237. Please visit us at www.cmedia.com.tw and at Computex 2005, Booth #A1003.
About Realtek
Realtek Semiconductor Corp. is one of the world's leading IC providers. It designs and develops a wide range of IC products for communications network, computer peripheral and multimedia applications. The products include 10100/1000M Ethernet Controllers, 10/100/1000M Ethernet Switch/Gateway Controllers, 10/100/1000M Ethernet Transceivers, Wireless LAN Controllers & AP/Router SoC, ADSL Chips, VoIP Chips, AC'97/High Definition Audio Codecs, Motherboard Clock Generators, LCD Monitor Controllers and LCD TV Controllers.
Realtek, based in Taiwan, was established in 1987, has capital assets valued at US$219 million, and employs over 900 people. Its shares are listed on the Taiwan Stock Exchange and global depositary receipts were initially offered in January 2002. More information on Realtek can be found on the Web: www.realtek.com.tw .

About DTS
DTS (Digital Theater Systems, Inc.) (Nasdaq: DTSI) is a digital technology company dedicated to delivering the ultimate entertainment experience. DTS decoders are in virtually every major brand of 5.1-channel surround processors, and there are more than 300 million DTS-licensed consumer electronics products available worldwide. A pioneer in multi-channel audio, DTS technology is in home theatre, car audio, PC and game console products, as well as DVD-Video, Surround Music and DVD-ROM software. DTS audio products are featured on more than 24,000 motion picture screens worldwide. Additionally, DTS provides imaging technology and services for the motion picture industry; Lowry Digital Images, a wholly-owned subsidiary of DTS, is an industry leader in image restoration and enhancement. Founded in 1993, DTS is headquartered in Agoura Hills, California and has offices in the United Kingdom, France, Italy, Canada, Japan and China. For further information, please visit www.dtsonline.com .
DTS is a registered trademark of Digital Theater Systems, Inc.