DTS Announces Lossless Digital Sound for Cinema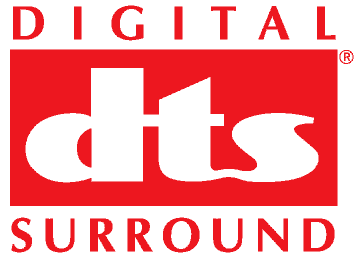 Agoura Hills, CA -- March 22, 2004 -- DTS (Digital Theater Systems, Inc.) (NASDAQ: DTSI) announces the development of a system for delivering lossless digital soundtracks into movie theatres. With DTS lossless technology, a soundtrack played in the cinema is bit-for-bit identical to the original master. Demonstrations of the system to distributors and exhibitors will take place during 2nd quarter 2004.
DTS lossless technology works with all film specifications used in exhibition, including 16mm, 35mm, 70mm and any pulldown or frame rates, as well as digital pre-show, alternate content and digital cinema sources. Sampling rates include 44.1, 48, and 96 kHz at 16 to 24 bits.
DTS lossless coding is made possible by a new extension to the DTS Coherent Acoustics codec, which is used in applications including home theatre, car audio, PC and game console products, DVD-related software and broadcast. With this new development, Coherent Acoustics is able to offer a single, comprehensive system that can deliver quality levels from Internet streaming up to high definition and lossless.
"DTS lossless technology delivers the only audio for standard film equivalent to the best sound that has been proposed for Digital Cinema to date. Because of our unique timecode system, we are the only format that is capable of delivering this," said Mike Archer, Director of Cinema at DTS. "The introduction of this technology continues DTS? tradition of leadership in digital audio for the entertainment industry."
About DTS Cinema Division
A preferred digital sound format on more than 20,000 screens in 99 countries, DTS quickly became a leading provider of premium, discrete, multi-channel audio for motion pictures after the release of Steven Spielberg?s Jurassic Park. Since 1993, the company?s award-winning CD-ROM-based technology has set a standard for digital audio delivery in cinemas and special venues. In addition to supplying movie theaters with hardware solutions, DTS also licenses its technologies for filmed content, with DTS digital sound now featured on nearly 100 percent of films released by all major Hollywood studios.
About DTS
DTS (Digital Theater Systems, Inc.) (Nasdaq: DTSI) is a digital technology company dedicated to delivering the ultimate entertainment experience. DTS decoders are in virtually every major brand of 5.1-channel surround processors, and there are 200 million DTS-licensed consumer electronics products available worldwide. A pioneer in multi-channel audio, DTS technology is in home theatre, car audio, PC and game console products, as well as 5.1 Music Discs, DVD-Video, DVD-Audio and DVD-ROM software. Additionally, DTS is featured on more than 20,000 motion picture screens worldwide. Founded in 1993, DTS is headquartered in Agoura Hills, California and has offices in the United Kingdom, Japan and China. For further information, please visit www.dtsonline.com .
DTS is a trademark of Digital Theater Systems, Inc.