DISH Adds Pandora, Facebook to Hopper Whole-Home DVR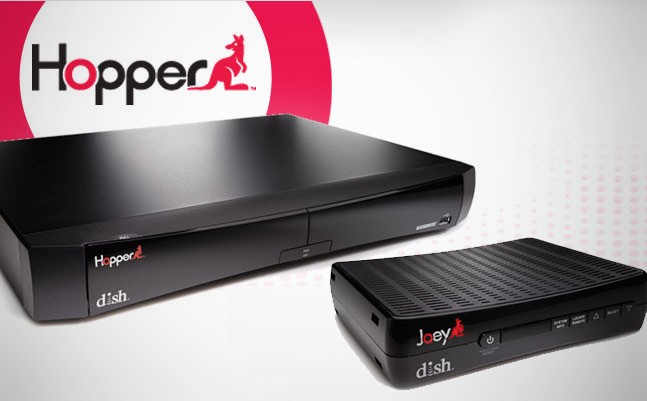 DISH Adds Pandora, Facebook to Hopper Whole-Home DVR
We're big fans of DISH and we're also big fans of Pandora. So what could be better than finding out that DISH has added the streaming music service to its DISH Hopper Whole-Home HD DVR system (which we're currently reviewing). Pandora on the Hopper allows customers to easily search for their favorite artists or songs and create personalized radio stations that play only the music they love.
DISH customers with a Hopper can login to their existing Pandora account, or create a new Pandora account, to stream their personalized radio stations through their television. Of course, streaming Pandora on the Hopper requires an Internet connection. DISH's new Hopper whole-home DVR features three satellite TV tuners and a 2TB (yes, with e "T") hard drive that stores up to 2,000 hours of video. Accompanied by small, sleek Joey units, the Hopper enables customers to pause live TV in one room and continue watching in another room. DISH launched Hopper in March and it is available to both new and existing DISH customers. 
"Pandora adds new dimension to the Hopper experience. This partnership is another example of how we are working to make Hopper the entertainment platform of choice for America's homes."
- Vivek Khemka, vice president of product management
In addition to Pandora, DISH's Hopper features apps that give viewers real-time access to Facebook, Twitter and photo sharing, as well as games, news, weather, sports and stock quotes. They also expanded the user recording space on the hard drive, increasing it from 500 GB to 1 TB. Because of this, customers can now record up to 500 hours of HD content and 1,000 hours of SD content. To put this in perspective, at launch the Hopper stored just 250 hours of HD content and 500 hours of SD content.
More information about DISH's Hopper is available at www.dish.com/hopper.
Recent Forum Posts: