DISH Anywhere Expands to Amazon Kindle Fire HDX Tablets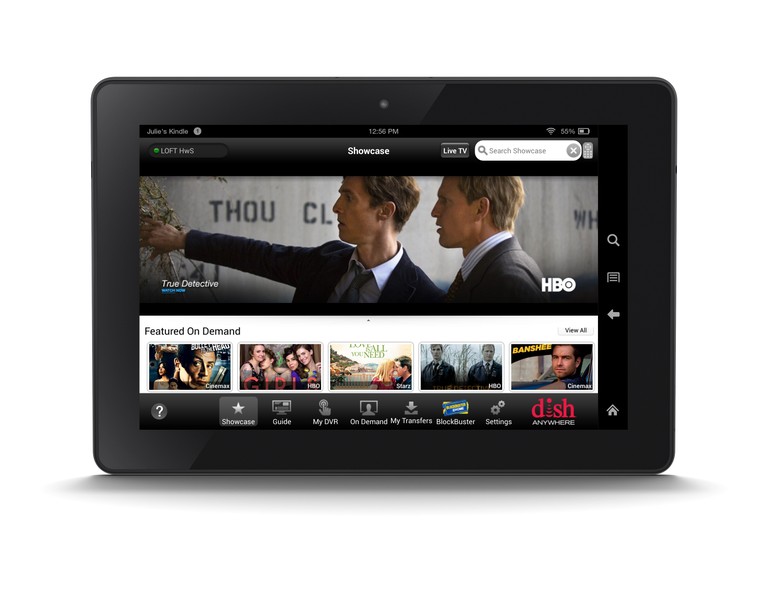 DISH Anywhere Expands to Amazon Kindle Fire HDX Tablets
DISH announced this week that its recently upgraded DISH Anywhere app can now be downloaded for free for the Kindle Fire HDX tablet. Of course the app continues to be available on Android and iOS devices, but now DISH customer have even more options for watching content when away from home. 
Features:
Kindle Fire HDX owners can now download the highly-rated DISH Anywhere app
Transfer DVR recordings to Kindle Fire HDX tablets to watch even when offline
View all live TV channels, DVR recordings and On Demand content on-the-go
If you've never used the DISH Anywhere App, what makes it exciting is that users with a DISH Hopper with Sling DVR can view live, recorded and video-on-demand content remotely (or on any wireless or 3G/4G network) using their smart phones and tablets. In addition to watching DVR and live content, you can also view program guides, set recordings and manage content on your DVRs. The system is something truly sophisticated beyond a simple remote interface. DISH actually created an entirely new control layer that interacts with your content and DISH program and control data without simply acting as a "window" through to your DVR. instead, a custom app code brings up the DVR data, allows you to search and set program recordings and access the VOD (video on demand) content. Gone is the slow-down effects of passing along that access information as video from the host receiver (with the exception of using the virtual remote—which does access your DVR directly as if you were in the room with the remote).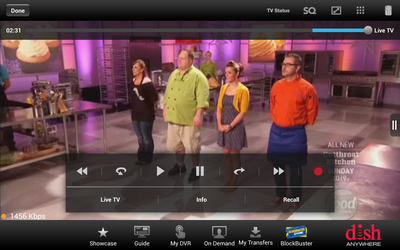 Hopper Transfers is a new feature that came out at the 2014 International Consumer Electronics Show (CES) in January. With this, the DISH Anywhere app lets you transfer recorded content from your Hopper with Sling DVR to your mobile device. Those programs can be viewed offline when no Internet connection is available. 
"After launching the newest version of the pay-TV industry's only all-in-one app for remote television viewing earlier this year, we have delivered on our promise to extend the app's availability to Kindle Fire owners. By offering DISH Anywhere to this new group of tablet owners, we continue to show that we are dedicated to the expanding mobile market by allowing our customers to watch everything, anywhere no matter what mobile device they are using."
- Jimshade Chaudhari, Director of Product Management at DISH
If you don't already have it, you can get the DISH Anywhere app free from iTunes, Google Play or (now) the Amazon Appstore.