DIRECTV Adds Fox HD Programming to Its Lineup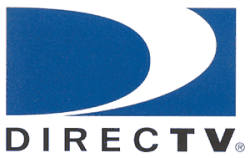 LOS ANGELES - Dec. 22, 2004 - DIRECTV, Inc. and the Fox Television Station Group announced today that DIRECTV, the nation's leading and fastest-growing digital television service, is now offering Fox high-definition (HD) programming in 26 designated market areas.
The Fox HD programming, from WNYW in New York and KTTV in Los Angeles, will be available to eligible DIRECTV customers in markets where Fox owns and operates stations, including New York, Los Angeles, Chicago, Philadelphia, Boston, Dallas-Forth Worth, Washington, D.C., Atlanta, Detroit, Houston, Tampa, Fla., Minneapolis, Cleveland, Phoenix, Denver, Orlando, Fla., St. Louis, Baltimore, Milwaukee, Kansas City, Mo., Salt Lake City, Birmingham, Ala., Memphis, Tenn., Greensboro, N.C., Austin, Texas and Gainesville, Fla. The Fox O & O stations reach nearly 45 percent of U.S. television homes.
"We are excited to continue expanding the lineup of HD programming available on DIRECTV with Fox HD channels," said Stephanie Campbell, executive vice president, Programming, DIRECTV, Inc. "The addition of Fox HD on a 24/7 basis enhances our already robust lineup of HD content and heightens our competitive advantage in each market where Fox owns and operates stations."
Fox will televise NFL playoff games and the Super Bowl on Feb. 6, 2005, in HD format.
Customers who subscribe to a DIRECTV local channel package in the Fox O & O markets will receive the Fox HD channels free of charge. Customers in the Pacific and Mountain Time zones will receive KTTV from Los Angeles and those in the Central and Eastern Time zones will receive WNYW from New York.
DIRECTV has been offering NFL games in HD from Fox every Sunday this football season via its exclusive NFL SUNDAY TICKET package.
To access DIRECTV HD programming, customers may purchase a DIRECTV-enabled high-definition set-top receiver and a single 18 x 20-inch multi-satellite dish with three LNBs. DIRECTV-enabled HD receivers and triple-LNB satellite dishes are available from authorized DIRECTV retailers, such as Circuit City and Best Buy, nationwide.
About DIRECTV
DIRECTV is the nation's leading and fastest growing digital multichannel television service provider with more than 13.5 million customers. DIRECTV and the Cyclone Design logo are registered trademarks of DIRECTV, Inc., a unit of The DIRECTV Group Inc. (NYSE:DTV). The DIRECTV Group is a world-leading provider of digital multichannel television entertainment and broadband satellite networks and services. The DIRECTV Group is 34 percent owned by Fox Entertainment Group, which is approximately 82 percent owned by News Corporation. For more information visit www.directv.com .