Devialet D-Premier Integrated Amplifier Preview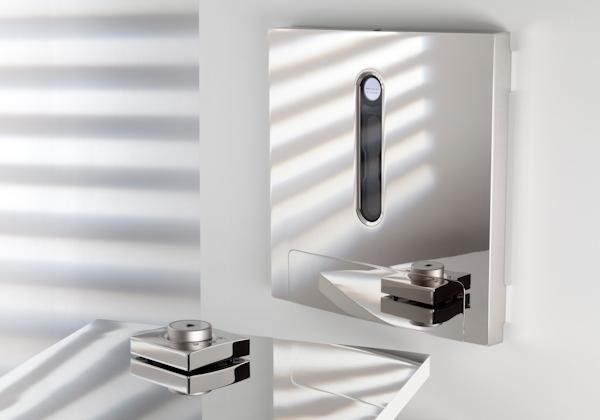 Devialet D-Premier Integrated Amplifier
Audio Plus Services, a North American importer/distributor of premium products for the audio, video and home theater markets, introduced the D-Premier from Devialet, an integrated amplifier complete with stunning design, patented ADH technology and audiophile sonic performance. Designed in Paris and built in Normandy, France, D-Premier ($15,995 MSRP) has been universally hailed by critics in Europe and is now available in North America for the first time.  
The D-Premier forms the hub of a high-performance audio system. It combines a preamplifier, stereo power amplifier (2 X 200 watts, stable to 2 Ohms) and a DAC (digital-to-analog converter) in a single, slim-line case – just 1-1/4 inches thick. D-Premier is slim, elegant, flexible and energy-efficient, built for the future as well as the present. The D-Premier's casing is fashioned from a single aluminum casting, polished to a high gloss. It may be positioned horizontally on a shelf or mounted on a wall – a world away from the dull, rectangular boxes of traditional high-performance audio components.
The mirror finish of the D-Premier allows it to truly reflect its surroundings, blending in with virtually any décor. Its appearance is striking without being showy; refreshingly original while remaining discreet, minimalist and elegant. D-Premier is a genuine work of audio art that anyone would be proud to own.
In line with the D-Premier's minimalist approach, there are no controls on the unit itself; only on the stylish radio-linked remote control, which is also fashioned from an aluminum block and features a single, large rotary control surrounded by a minimum number of buttons. To further support the D-Premier's aesthetic appeal, cable connections are hidden under a removable aluminum section, and the display window orientates automatically according to position.
"The D-Premier is a compelling combination of stunning beauty, cutting-edge patented technology and exquisite sound. Though it may sound like a cliché, this is a product that truly must be seen, touched and heard to be fully appreciated. Anyone familiar with Audio Plus knows we have great products, many that are considered best-in-class. So let me just say that in our thirty year history, D-Premier is one of the most exciting products we have ever offered."
- Daniel Jacques, founder and president of Audio Plus Services
ADH (Analog Digital Hybrid) Technology
ADH (Analog/Digital Hybrid) is a new and patented form of amplification specially developed by Devialet. It is this proprietary technology that enables products like the company's flagship D-Premier to be so slim yet deliver so much power. ADH combines pure Class A operation with the benefits of Class D, operating in parallel with one another. Although pure Class A amplifiers sound great, they are usually comparatively large, consume lots of power, run very hot and aren't particularly powerful (in terms of current delivery). Class D amplification, meanwhile, can deliver prodigious amounts of current from a relatively compact, cool-running chassis. Yet while resolution can be excellent, Class D is often criticized for sounding 'cold' and weak in terms of bass depth and quality.
By combining Class A and Class D, Devialet has created electronics that deliver tremendous loudspeaker control and dynamic authority, yet the character of the sound you hear is pure Class A refinement. In addition to its sound quality, Devialet's ADH core technology is the secret behind the D-Premier's slim-line, cool-running chassis. It is also exceptionally energy efficient compared to other high-end forms of amplification, so it costs less to run. If no input is sensed, it drops automatically into a five-watt standby mode. And unlike many high-end amplifiers, it requires very little warm-up time to sound at its best – optimum performance is reached within seconds of switching it on. In these energy-conscious times, the D-Premier's 'green' credentials are second to none.
The D-Premier is built to last, with its solid aluminum casework and painstaking internal construction. Inside the case are 2,500 components, all fully assembled onto circuit boards without a single soldered wire. Devialet is so confident about reliability that D-Premier is backed by a five-year warranty.
Connecting the D-Premier
Whatever the requirements, installation of the D-Premier is a breeze. Simply connect the source components and loudspeakers and the D-Premier is ready to perform. Ten configurable inputs are provided for a variety of digital and analog connections, including optical, coaxial, XLR and HDMI.
D-Premier is also Wi-Fi ready. Devialet's Wi-Fi module will be available in spring 2011. It will deliver distortion-free, asynchronous audio streaming (up to 24-bit/192kHz), using the D-Premier as the master clock to synchronize the data with extreme precision.
Highlights of the Devialet D-Premier
Unique design - slim-line, wall-mountable, fashioned from a single aluminum casting and polished to a high gloss

Complete yet uncomplicated - combines top-quality DAC (digital-to-analog converter), stereo preamplifier and stereo power amplifier in a single chassis

Patented technology - revolutionary best-of-both-worlds ADH® (Analog/Digital Hybrid) technology provides tremendous current delivery and exceptional sonic accuracy

Efficient - low power consumption compared to conventional high-end amplifiers

Unequalled performance - in terms of measured performance, delivers the lowest signal distortion and best signal-to-noise ratio of any amp component currently available – genuinely, a new audio benchmark

Flexible, easy to install - Highly configurable and upgradeable architecture

Easy to use- simple user interface with an elegant remote control device; radio-linked, enabling operation from another room

About Devialet
Based in Paris, France, Devialet was conceived in 2004 by Pierre-Emmanuel CALMEL and Mathias MORONVALLE who developed and patented AHD (Analog Digital Hybrid), a new kind of hybrid amplification technology. In 2006, Calmel and Moronvalle met other entrepreneurs - also musicians and audiophiles - from the fields of Industrial Design, marketing and management consulting: Emmanuel NARDIN, Quentin SANNIÉ and Manuel DE LA FUENTE. In 2007, together they decided to form a radical new company – Devialet. Their goal then, as it remains today, is for Devialet to create a new generation of high performance audio devices delivering technological innovations, unsurpassed industrial design and remarkable purchase value. Less than four years later, Devialet has quickly become one of the most exciting new audio brands in the world, with Audio Plus Services now embarking on its introduction to North America.  For more information on Devialet, please visit www.devialet.com