Denon and Boston Acoustics Displace Harmon and Infinity Products at Circuit City
Denon and Boston Acoustics Displace Harmon and Infinity Products at Circuit City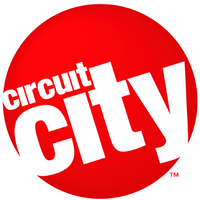 In what can only be described as a Kobyashi Maru, D&M Holdings' Denon and Boston Acoustics brands will be displacing the Harmon Kardon and Infinity models currently occupying shelf space at Circuit City. Both brands will be appearing all over the country in stores beginning the end of September as Circuit City plans for adding dedicated home entertainment areas within 500 or so of its 630 stores.
"As part of Circuit City's improved home entertainment offering, we are excited to add Denon and Boston Acoustics' premium brand products in our stores and on circuitcity.com," said Randy Wick, senior vice president, general merchandise manager of consumer electronics at Circuit City Stores, Inc. "We are always evaluating our product assortment to ensure we offer top-of-the-line merchandise to our customers. The premium position that Denon and Boston Acoustics occupy in the industry will be a perfect complement to our innovative home entertainment expansion, which we plan to rollout in 500-plus stores by the end of this year."
Products planned to be offered at Circuit City include A/V receivers, stereo receivers, DVD players and home theater systems.
Boston Acoustics designs, manufactures, and markets audio systems for use in home music and audio-video systems and after-market and original equipment manufacturer (OEM) automotive systems. Products planned to be offered at Circuit City consist of home audio speakers, including in-wall and outdoor speakers, table radios and home theater speaker solutions.
"We are very enthusiastic about Circuit City's commitment to home entertainment merchandising with their store enhancements, as well as their renewed commitment to the component audio category. We are pleased to make our products available to their customers," said Bob Weissburg, president of sales and marketing at D & M Holdings, Inc., owner of the Denon and Boston Acoustics brands.
Paul Bente, President of Harman Consumer Group's speaker division, was quoted as saying Harman's parting with Circuit City was "very much mutual." Our opinion/take on the situation is that the year-long-plus R & D sabattical Harman Kardon took while the industry exploded into HDMI and iPod functionality may have taken a toll on the manufacturer - driving down sales and causing Circuit City to look elsewhere for market leadership. Harman Kardon has been in Circuit City since 1986, and Infinity has been in since the early 1990s. "Business changes," he said. Yes. Yes it does.
Boston Acoustics really stands to regain some ground it lost when Tweeter stopped selling its speakers about a year ago. Circuit City will now take the place as the largest single chain of stores carrying the Boston Acoustics brand and the boost in visibility is sure to be a boon amongst the average consumer.
Denon is planning to focus a dedicated line of products to the Circuit City stores, much like Yamah's HTR-line of receivers. The end result is that customer installers and specialty AV stores will not suffer market confusion or be in competition with the mass-market store offerings. The special line home theater series of components will consist of five receivers from $299 to $1,099, three DVD players and changers from $169-$349, a stereo receiver, and a carousel CD changer. Home theater-in-a-box (HTiB) will also be made available which are made up of the targeted components.
Denon will now be selling its products in the twolargest consumer electronics chains across the country as they plan on maintaining thei r presence in Best Buy and the integrated Magnolia Home Theater stores. Boston Acoustics also sells its speakers through Best Buy's Magnolia stores. World domination? Not quite, but the real question is whether Harmon Kardon and Infinity are slowly on their way to becoming the next Sansui ?
Confused about what AV Gear to buy or how to set it up? Join our Exclusive Audioholics E-Book Membership Program!