Dell to Dramatically Reduce Rebates and Promotions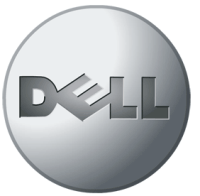 Dell issued a special press conference call today to discuss their recent major pricing initiatives designed to improve and simplify pricing structures for consumers and small businesses.
Mr. Ro Parra, Dell Senior Vice President and General Manager, announced several changes to pricing and promotion of Dell products. He began with a recap of Dell's past re-investment initiatives, including spending $100 million dollars hiring support and staff and re-training 5000 employees. This lowers the response time for technical support and service calls. In fact, they have experienced a 50% reduction in telephone hold times since this initiative.
Dell is also adding or expanding 10 call centers (including another one in Oklahoma City, so we're not just talking about India here). Their Inspiron laptop and Dimension desktop computer lines now sport a standard 1 year warranty, increased from 90 days. Mr. Parra also expressed their excitement about Dell's new advertising campaign which launched this week called " Purely You ".
The Price Restructuring - What Does It Entail?
In August Dell will begin a 12-18 month long process to simplify its pricing structure. This will occur in conjunction with several different components contributing to the overall change:
Dell will reduce (perhaps eventually eliminate) the use of mail-in rebates for Small Business and Consumers
There will be a 70% reduction in the number of promotions
Dell will reduce the number of special discounts by 80%
Notebooks and TVs will begin having the changes take place as early as August with the Dimension line following later this year. Overall, Dell predicts this will take 12-18 months to complete the full changes.
After the announcement by Mr. Ro Parra, the floor was opened up for questions, several of which I have captured (paraphrased due to time constraints) here:
Why the Change?
Dell claims that these recent changes came from listening to their customers. Apparently, customers want an easier shopping experience. They don't like the use of rebates and prefer more immediate savings.
Why take 12-18 months to reduce rebates and discounts?
The reasons for this, Mr. Parra explained, was two-fold. One, a reduction of mail-in rebates for notebooks and TVs, followed by desktop computers would take some time to reign in, and Dell wants to do it right. The second reason has to do with perception. As discounts fade in proportion (40% to 30% to 20%...) retail prices will be compensated - and they want this transition to be smooth and gradual. Dell clains this really has nothing to do with price reductions or gains, but simplifications to the ordering and purchasing process.
Will a reduction of discounts mean lower PC prices?
Dell claims they will "compress" list pricing and that while today's list price + promotion will eventually yield a lower list price overall (with reduced or eliminated promotions) this is ultimately a net gain/loss of 0. The end result to the consumer will be the same - except that Dell hopes the order process will be made better as a result.
In May Dell said it was going to reduce prices? If Dell is stopping promotions, then does it not, by logic, have to reduce prices? Or is it effectively raising prices?
At this point I think the gist was being ascertained by some in the media, while others remained skeptical. Going forward, Dell is making it simpler for customers to order - and the net result of Dell pricing to the consumer will remain consistent.
Mail-in rebates were not added for complexity, but to help consumers see a lower price. Will removing mail-in rebates impact Dell negatively or at all?
List prices will be lowered over time (the same 12-18 month window) and ultimately promotions will drop so that customer will get the same value, or net price.
The net price customers pay will stay the same, but the balance will change.
If customer dislike rebate, why not remove them altogether?
Dell feels that it may eventually get there but they want to do it over time. Customers say they don't like them, and that they are problematic.
Summary
Ro Parra (with the help of a last well-thought out question) summarized by saying that by dramatically reducing promotions, customers will no longer have to worry "Gosh, did I get the best deal this quarter or not?" I can sympathize. While I like Dell's deals and specials - when it comes time to get a computer you are constantly calling up the "deals" sites for weeks and months afterwards wondering if you should have waitied to pull the trigger. By simplifying the pricing structure, Dell hopes to have customers know for certain that they got the best deal on a PC this quarter. Will the rebates and pricing initiatives be eliminated altogether? Probably not, but perhaps there will be particular times of year for these events to occur (instead of every month depending upon the current level of line inventory.)
As with everything, the future will tell all...
Confused about what AV Gear to buy or how to set it up? Join our Exclusive Audioholics E-Book Membership Program!