Dayton Audio DIY Speaker Building Competition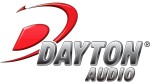 Dayton Audio DIY Competition
SPRINGBORO, OH - Join us once again for the exciting annual Dayton DIY speaker building contest sponsored by Parts Express and Dayton Audio! Experience some of the most innovative and creative speaker designs from DIY enthusiasts from around the world. The Dayton DIY contest will take place on Saturday July 11th from 10-5:30 p.m. Last year project submissions came from as far away as Japan! Make sure to stop in for the opportunity to see these showcased designs as they are judged by the DIY community and a panel of judges.
The event is co-sponsored by Parts Express and Dayton Audio, and takes place at the Holiday Inn Express in Springboro, OH (just south of Dayton).The Dayton DIY event starts with a Meet-and-Greet for the contest registrants on Friday evening, July 10th from 6-9 p.m. On Saturday the 11th of July, speaker competition begins at 10 a.m. and ends at 5:30 p.m., when the winners in four speaker project categories will be announced.
Also on Saturday, Parts Express will be hosting a huge warehouse tent sale where electronics enthusiasts will be able to scoop up plenty of good deals on audio and video products while listening to outdoor music. There will even be free hot dogs! Check the DaytonDIY.com website for more info and pre-registration. Registration is required in order to compete in this event.
About Dayton Audio
Dayton Audio has been a leading supplier of loudspeaker drivers and speaker building accessories for over ten years. Each product is designed and engineered in the U.S.A. to offer the highest level of performance and value. Audio enthusiasts know they can trust Dayton Audio to have the best selection of speaker building products and components for any project. Dayton Audio combines real-world design with high-tech manufacturing techniques. Dayton Audio products can be purchased through the following authorized retailer in the USA: Parts Express (parts-express.com). Visit us online at www.daytonaudio.com
R-Carpenter posts on June 06, 2009 09:26
I think I am going to go with my second gen TL. 12 hour drive is not that bad.
How's food over there?
Guiria posts on June 03, 2009 11:02
This competition sounds cool. Are there any DIY events in the west? Seems like I'm all alone out here in Idaho.

I might have to plan ahead and hit one of these DIY events sometime.
Swerd posts on June 02, 2009 09:43
If Dayton, Ohio is too far, and you're on the east coast, there is another less formal DIY get together hosted by Dennis Murphy in Maryland just outside DC.
See his
announcement here
. Saturday July 18, starting at 10 am.
It won't feature a contest, but any and all DIY speakers are welcome. Dennis will feature several Salk designs (or more correctly, the prototypes for them) including the new yet-to-be named HT4 model. His HT4 prototypes are in unfinished MDF, so expect to be audibly dazzled but not visually .
R-Carpenter posts on June 01, 2009 20:54
Man that's a long drive!
no. 5 posts on June 01, 2009 19:31
I expect to see WmAx attending this…
Post Reply