Datacolor Debuts ColorFacts Professional 6.0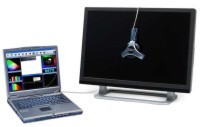 ANAHEIM, CA - November 9, 2005 - Datacolor, an internationally known name in color technology, introduces its latest upgrade and most exciting innovation in professional color calibration. ColorFacts Professional 6.0™ is on display in Booth No. 411 at the Electronic House Expo (EHX) the most comprehensive custom electronic expo that runs from November 9 - 11 at the Anaheim Convention Center.
Datacolor ColorFacts Professional 6.0 now ships with the new and improved Spyder2™ colorimeter, and offers open support for over a dozen other meters and direct integration with popular signal generators. One of the most innovative additions to this product is a brand-new way of performing display device calibrations. As an onscreen program, the ColorFacts C3 remotely delivers feature-rich access far beyond raw control of the display as well as direct integration with the ColorFacts application itself. The powerful new remote access feature of ColorFacts is designed for safety, as well; it prevents end users from accessing areas of the display intended for professionals only.
The custom electronic professional- installer, integrator, dealer, and retailer will have the opportunity to view the latest color calibration designed for them at EHX this year. The newest upgrade, ColorFacts Professional 6.0, is an integrated hardware and software bundle designed to calibrate and correct color on plasma, LCD, front projectors and wide screen TV's (HDTV) for video images.
"ColorFacts Professional has been developed specifically for high-end home theater custom design and installation specialists", states Mark Hunter, technology director for Datacolor Home Theatre Products. EHX attendees can see a demonstration of the product at Booth No. 411 and receive a 25% discount when ordered by November 30, 2005.
A Windows® based application, Datacolor ColorFacts Professional's new 6.0 color calibration software analyzes and optimizes the performance of video display systems, rear projection TVs, projectors, plasma displays and direct-view televisions. ColorFacts technology is ideal for consumers who demand professional level image quality. With large-screen display products increasingly being installed both for business and home theater, more users are looking to get the most out of their investments. Calibration is an important business opportunity for knowledgeable AV contractors, as well as custom design/installation specialists and video calibration professionals.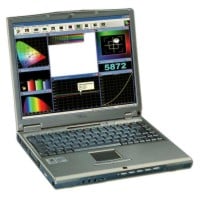 EHX attendees may explore the many benefits-rich aspects of the newly upgraded ColorFacts Professional, including how to improve the accuracy of a displayed image quickly and easily. This is achieved by overlaying the system's analyzed display characteristics right on the screen. ColorFacts Professional 6.0 with the Spyder2 colorimeter, and easy-mounting solutions provide everything necessary for comprehensive display analysis of emissive display screens.
Where ColorFacts really distinguishes itself - and leverages the power of a general computer - is in the world of wizards that walk you through the process of calibrating and optimizing displays. A couple of mouse clicks sets up specific test parameters and puts ColorFacts to work measuring information for brightness uniformity, gray scale, contrast, or primary and secondary colors. There is also a set-up wizard for taking a " dark reading" to properly set up a meter and to isolate any residual electric charges. Another wizard generates reports. There is even a built-in database creator.
Integration with a wide range of hardware devices is now offered with the latest version of ColorFacts Professional 6.0 as well as several innovative new features. Exclusive features include: video wall and command/control center calibration assistance; direct-signal generator integration; assistance in calibrating digital displays based on DLP and LCoS technologies; Internet integrations; new color spaces; and more.
"We are continually working with our customers to find out what tools they are looking for in the video calibration space," said Basak Atilgan, Datacolor Home Theater product manager. "We listen to our customers, supplying more advanced tools as needed. For example, the quickly growing DLP and LCoS digital display markets require tools that can perform detailed display device analyses. The acquisition of Milori is a good example of our customer response in this area. The addition of key specialists, like Milori founder Mark Hunter, has allowed us to serve this broadening market well with exceptional color solutions."
Jeff Sauer from Sound & Video Contractor Magazine summarizes the benefits of this product best: "ColorFacts Professional is significantly less expensive than its competition, with software that is easier to use and arguably more powerful. For the price/ performance, though, it's hard to turn away from the bright hues of ColorFacts," he says.
ColorFacts Professional 6.0 Features
Spyder colorimeter
Goal-oriented, wizard-based color measurement tasks
Intuitive, configurable, full-color user interface
Internally or externally generated test images
Meter training wizard allows you to train one meter with another
Automatically graphs all important display characteristics with no user involvement
Calibration wizard to assist with cuts & gains adjustments
Measures and displays gamma
Bulls-eye style correction targeting
Measures and displays color gamut (device primaries)
Selectable color system reference parameters (NTSC, ATSC/HDTV, PAL/SECAM, user-defined)
Selectable calibration target (A, B, C, D50, D55, D65, D75, E, 9300 K, User-Defined Temperature
or Coordinates)


Import /export ability (*.csv, *.bmp, *.jpg, *.pdf)
Integrated address book
Calibrate video walls and multi-display systems (see more...)
Comprehensive reporting (see more...)
Integrates directly with test image DVDs (Avia, Video Essentials, PF Test Disc)
Integrates directly with signal generators
Datacolor offers a 30-day money-back guarantee, two-year warrantee, unlimited free e-mail, and telephone support. As updated software is released, registered owners with a valid serial number can download free updates from www.colorvision.com or www.datacolor.com .
About Datacolor
Because color matters, leading businesses, creative professionals and consumers worldwide choose Datacolor's innovative technology solutions to consistently achieve the right color. A Swiss-held company, Datacolor's strong worldwide presence encompasses global manufacturing, operational facilities, and sales and support offices. ColorVision, the digital imaging unit of Datacolor, provides affordable, easy-to-use digital color control products to creative professionals, photographers, corporate customers and consumers around the world.