DaLite TWM and TWS Series Flat Panel Wall Mounts Preview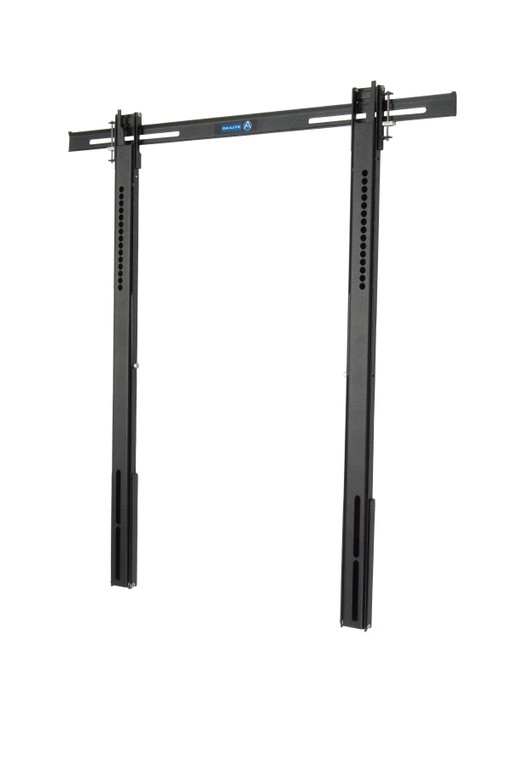 TWM-2000 wall mount
Da-Lite Screen Company is pleased to introduce a new series of thin flat panel wall mounts. These mounts are designed for easy installation and are virtually invisible once installed.  The TWM series is a tilting mount design and allows for adjustment from 0 to 15 degrees, while only protruding 11/16" from the wall at 0 degrees.  The TWS series is a static mount design which only protrudes 7/16" from the wall.
The TWM and TWS series are available in two sizes. The 2000 models fit most 19" to 27" diagonal flat panel monitors, while the 2800 models fit most 27" to 65" diagonal flat panel monitors. Both feature a universal mount design that accommodates most thin displays.  The TWM and TWS series are factory pre-assembled to reduce on-site installation time. Fasteners for mounting to wood studs are included along with an assortment of metric hardware to attach the flat panel monitor.  Installation is made even easier with the addition of a kickstand, which holds flat panel monitors 7-1/2" away from wall for cabling and rear panel access.  An optional wall box, the WB-200, is available for pre-installation behind a TWM or TWS series mount allowing installation of cabling and power prior to mount installation.
About Da-Lite
Founded in 1909, Da-Lite Screen Company is the leading producer of high quality commercial and residential projection screens worldwide.  With headquarters in Warsaw, Indiana and additional operations in the U.S. and Europe, Da-Lite manufactures projection screens and accessories to Fortune 500 companies, entertainment and major broadcast networks, education systems and governments around the globe.  Today Da‑Lite's proprietary screen technologies are specified for the most demanding installations from military training simulators to boardrooms and classrooms to home theaters.  Da-Lite has become the "First Name in Projection Screens."  For more information, visit Da-lite.com.