D&M Holdings Discontinues Snell and Escient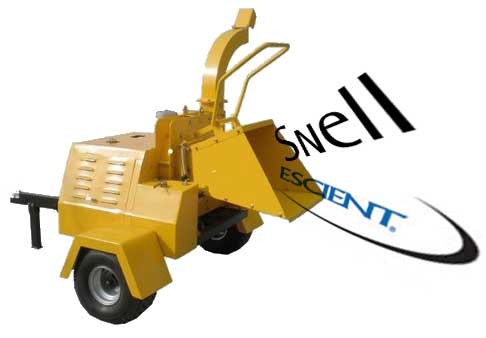 D&M Holdings Discontinues Snell and Escient
D&M Holdings sent out a press release today indicating that it is discontinuing its Escient and Snell lines and rolling much of those technologies into its existing/remaining brands: Denon, Marantz, McIntosh, and Boston Acoustics. While D&M will continue some level of support for Escient's existing products, users, dealers and custom installers can expect waning updates for these lines and likely no further developments will be made.
This is especially disappointing for those who invested in Escient's Vision Player/Server and were promised an "upgrade" to handle Sony's newest BDP-CX7000ES Blu-ray changers and fix a number of bugs. The upgrade was scheduled for Q4 2009 and even though Escient discontinued the Vision line, the company maintained that the upgrade would still be rolled out.
Don't hold your breath on that.
As for Snell, we really appreciated the design and quality of those speakers. They were innovative products that were solidly built and above par in performance. It will be sad to see them go in favor of speakers that often look like someone was trying to clear out a massive overstock of tweeters and 2" drivers. Maybe Snell will turn up as a less expensive, more affordable high-performance speaker from McIntosh - one never knows.
Here is the official release:
D&M Holdings Inc. finished its fiscal year on March 31st, 2010 and we're pleased to announce a significant improvement in profitability. Across our regions, we have won awards for our new products, seen increased market share, strengthened relationships with channel partners, and improved our inventory management and operations, and we are now well positioned for further growth in fiscal year 2010.
As we start this fiscal year 2010, we are excited to celebrate the 100th anniversary of Denon, and will be sharing our celebration plans soon. We are also further enhancing our brands through investment in marketing programs and we will once again bring a D&M presence to CEDIA in September. 2010 will also see our company continue to invest in R&D, as we integrate new technologies in areas like streaming, networking, ease of use, and integration.
We continue to have a well-developed portfolio within D&M. Our Professional brands-- Calrec, Allen and Heath, and D&M Pro-- serve the professional markets, ranging from DJs to large broadcasters. Our OEM business supplies speaker and audio technologies to many leading automotive and consumer customers. Our Consumer business continues to be our largest segment with products such as receivers, Blu-ray players, and speakers.
Regarding the Consumer business, going forward, we will be focusing on our core consumer brands—Denon, Marantz, McIntosh, and Boston Acoustics—and we will be rolling out new products throughout the year. As part of the focus on these four core brands, we will be repositioning our Escient business model, discontinuing Escient branded products in order to utilize all of the company's expertise toward incorporating its innovative technologies into our core D&M brands. During this transition, Escient will deliver necessary software upgrades for its existing products and will continue to support its dealers and customers by honoring warranty repairs and maintaining customer service. 
Additionally, in order to keep the focus on our core brands, we will be discontinuing the operation of Snell Acoustics. The changing landscape of the speaker industry has made it extremely difficult for Snell to remain a viable business. The advanced loudspeaker technologies developed at Snell, however, will be leveraged by other D&M brands.
D&M is well positioned for the new fiscal year, and we look forward to working closely with our loyal channel partners to deliver the best premium audio and video experience to end consumers, and to drive even more growth together in 2010, this 100th year anniversary of Denon. 
About D&M Holdings Inc.
D&M Holdings Inc. is a global operating company providing worldwide management and distribution platforms for premium consumer, automotive, commercial and professional audio and video businesses including Denon, Marantz, McIntosh Laboratory, Boston Acoustics, Snell Acoustics, Escient, Calrec Audio, Denon DJ, Allen & Heath, D&M Professional and D&M Premium Sound Solutions. Our technologies improve the quality of any audio and visual experience. All product and brand names with a trademark symbol are trademarks or registered trademarks of D&M Holdings, Inc. or its subsidiaries. For more information visit www.dm-holdings.com.
gholt posts on April 08, 2010 11:10
I have a pair of an older pair of the Boston speakers A-150 they sound good. Not sure if the new ones may be as good. They are 20 years old, but they still work for some things.
Seth=L posts on April 07, 2010 20:31
T2T, post: 707328
Now, they're coming back?
I said predict.
T2T posts on April 07, 2010 20:23
Seth=L, post: 707265
Snell as a brand is unfamiliar to all aside from audiophiles and those that have just been around audio long enough to know what's what. Boston Acoustics is becoming a household name with products ranging from desktop radios to high end speakers. I'm sure D&M's hope is to get into the runnings with the likes of Bose and Klipsch in terms of speaker noteriety, and who can blame them? Next step, get feet inside the doors of your well known B&M chain Best Buy.

Denon just happened to bet on the wrong B&M store when Circuit City dropped Harman International in favor of D&M. That forway couldn't have come at a worse time with one of the ugliest incarnations of Boston Acoustics speakers of all time and Circuit City on it's way out.

Well D&M has chosen again to enter the monster B&M race by placing their products in Best Buy stores, and not just the Magnolia Hi-Fi ones. I predict in the next year you will see Boston Acoustics move into every Best Buy along with their higher end lines in the Magnolia locations.
I recall that the Boston Acoustics brand of speakers were carried in the Magnolia / Best Buy stores a few years back. They only had them for a short time … then, poof, the brand was gone. Now, they're coming back?
STRONGBADF1 posts on April 07, 2010 20:05
If the Escient stuff wasn't so expensive they would have sold a ton more…well at lest one more.
Audioholics posts on April 07, 2010 19:55
Seth=L, post: 707265
…couldn't have come at a worse time with one of the ugliest incarnations of Boston Acoustics speakers of all time
You ain't kidding - and they were so proud of those, too!
Post Reply