Crestron Prodigy PLX3 Remote Control Preview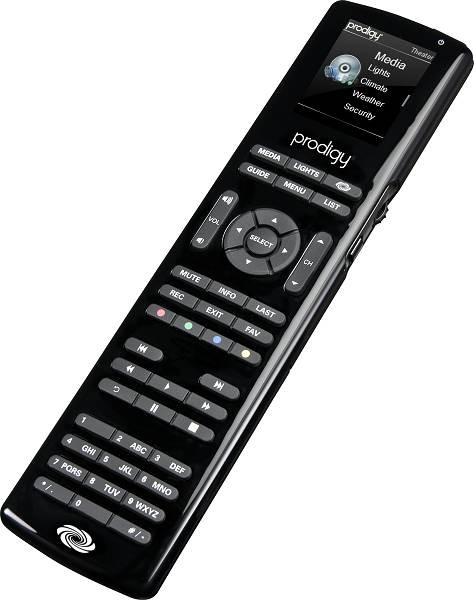 Crestron Prodigy PLX3 Handheld Remote Control
Crestron finally debuted its new Prodigy PLX3 Handheld Remote Control, its new long range handheld remote solution control for owners of their Prodigy home automation system. The PLX3 was designed to deliver long-range performance while granting custom installers the opportunity to program customized commands into it more efficiently. This means users can have a handheld remote that allows control over lights, thermostats, zone audio, home theaters, remote cameras and more - and from just about anywhere within the home. The PLX3 uses a 2.4 GHz mesh network to increases the range and effectiveness of the home network, allowing signals to go even hundreds of feet through floors and walls.
The PLX3 looks good, too. It has a 2" color LCD and a piano-black exterior finish. The backlit buttons are smooth and responsive - and there is even a convenient thumb scroll knob to run through commands and menus quickly. Two-way communication means you get feedback on such things as lighting levels, audio volumes and even temperature settings. The Prodigy system by Crestron is pretty popular, and can even display a graphical on-screen GUI menu with all of your controllable icons right on the TV screen. iTunes compatibility is made possible through the programming interface and overall, the system seems to be perfect for scenarios where an additional non-full-touch screen remote is ideal.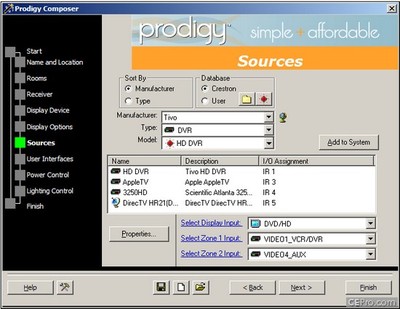 The PLX3 can hold a charge for up to 6 months on four (included) AA batteries.
smurphy522 posts on July 19, 2011 12:27
Seems "mildly interesting" (to coin a phrase) for us mere mortals. Noting it cannot be used alone since it works in the 2.4 Ghz realm and requires a media controller gateway to process the signals to I/R. More details and full specs
here
.
Press release
here
.
From a quick search it looks as though the MSRP for the remote is: $500 USD and the matching gateway media controller is $800 USD. A kit is listed as $1200 USD is also in the works which adds to the above a IR blaster w/pwr supply.
I am sure the capabilities are numerous and as most Crestron products will require purchase and set-up through an authorized dealer.
Post Reply