Crestron and Nuage Nine Collaborate on Remote Monitoring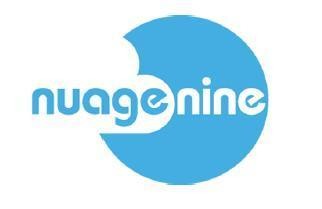 Crestron and Nuage Nine Collaborate
Nuage Nine, Inc. and Crestron Electronics announced that all Crestron devices, both proprietary Cresnet  and IP-based, can now be monitored and managed by the industry-leading Nuage Nine solution.  The collaboration between Crestron, the leading provider of control and automation systems, and Nuage Nine, a company created to revolutionize the remote management and monitoring of home systems, enables Electronic Systems Contractors (ESCs) to manage all home devices remotely further increasing their level of customer support.  Nuage Nine is the first to market with this type of comprehensive solution for remote configuration, monitoring and management of both legacy and IP devices.
The Nuage Nine solution communicates with Crestron controllers to enable real time, dynamic alerts to be sent to ESC's through the Nuage Nine system for all proprietary Cresnet devices.  Industry-standard SNMP is used to discover status information on legacy devices, therefore allowing active polling and alerting of Cresnet devices through the N9 appliance.  This new capability, enabled by services from Nuage Nine, has been added to the comprehensive functionality of Nuage Nine's release 2 product which offers remote monitoring, management and configuration for home electronics.   eHome, a leading ESC in the New York and New Jersey region, played an integral part in the development of this key functionality.
"We recognized the need to have all devices at our customer sites – both new IP-based components and legacy devices -- managed through the Nuage Nine solution. Our CTO, Acar Key, worked closely with Crestron and Nuage Nine to ensure that the solution would work perfectly for our many high-end customers."
- Jonas Buzzerio of eHome
The Crestron Integrated Partner Program, which includes Nuage Nine as a member, was designed by Crestron to allow partner manufacturer's products to operate seamlessly in a Crestron systems environment.  The collaboration between Nuage Nine and Crestron was enabled by the structure and the openness of the Crestron platform.   This new functionality allows the thousands of legacy Cresnet devices, including thermostats, remote control panels, audio distribution processors, and power controllers, to be monitored and managed remotely.
"The remote monitoring and management market is growing very quickly," stated Dominick Accurso of Crestron Electronics, "and through the Crestron Integrated Partner Program we were able to assist Nuage Nine in bringing this key functionality to the growing market and we know it will benefit the hundreds of ESC's with Cresnet devices installed." 
About Crestron
With over 40 years in business and 57 offices worldwide, Crestron Electronics is the leading provider of control and automation systems for homes, offices, schools, hospitals, hotels and more.  Its integrated solutions control audio, video, computer, lights, shades, thermostats, and security systems from touch panels, keypads, remotes, and mobile devices. Crestron unifies technology and communication to enhance comfort, convenience, and efficiencies in homes and commercial enterprises. Crestron manufactures all products from its world headquarters in New Jersey, with 57 regional offices throughout North America, Europe, the Middle East, Asia, Latin America, and Australia.
About Nuage Nine
Nuage Nine, Inc. is a developer and provider of leading-edge, digital solutions that automate the remote configuration, monitoring and management of high-end home entertainment, computing, control and energy systems.  The company was created to revolutionize the remote management and monitoring of home systems, and is dedicated to providing the services required by ESC's and their end customers.