CEDIA Releases Third HDMI White Paper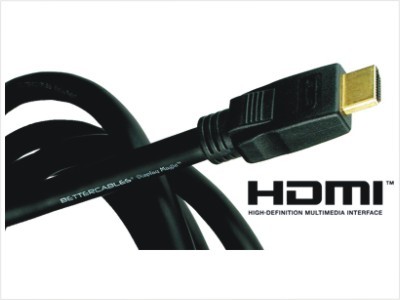 CEDIA Releases Third HDMI White Paper
CEDIA is actually taking a big approach to clarifying some of the loose ends with regards to HDMI and installation of HDMI-based systems. Anyone who has been in the industry knows, the format really turned things upside down in terms of reliability and simplicity of installations - not to mention costs associated with longer runs and making sure distribution was handled properly and reliably. Now, the Custom Electronic Design & Installation Association (CEDIA) has released a new (their third) white paper titled HDMI Installation Best Practices. The document covers best practices in HDMI distribution, including topics such as how to pull HDMI cables and basic HDMI tests. The paper also gives an overview of common interoperability issues.
HDMI Installation Best Practices is the third document in CEDIA's series of white papers on the topic of HDMI. Previous documents included Introduction to HDMI and HDMI Design and Initialization Sequence. All three documents are available through the CEDIA Marketplace free of charge to CEDIA members or priced at $9.99 each for non-members.
"The HDMI Installation Best Practices white paper will help CEDIA members and industry professionals execute HDMI installations properly from the outset in order to achieve the best results."
- CEDIA Senior Director of Technology Dave Pedigo

The HDMI Design and Initialization Sequence white paper was developed by CEDIA's Technology Council, which works to help CEDIA members identify opportunities surrounding emerging and future technologies. Additional white papers on timely and relevant technology topics will be released throughout 2011.
For more information on CEDIA's global regions, visit www.cedia.org/contact_us/.
About CEDIA
CEDIA is an international trade association of companies that specialize in designing and installing electronic systems for the home. The association was founded in September 1989 and has more than 3,500 member companies worldwide. CEDIA members are established and insured businesses with bona fide qualifications and experience in this specialized field. For more information on CEDIA, visit the association's website at www.cedia.org.