CEDIA Future Technology Pavilion Preview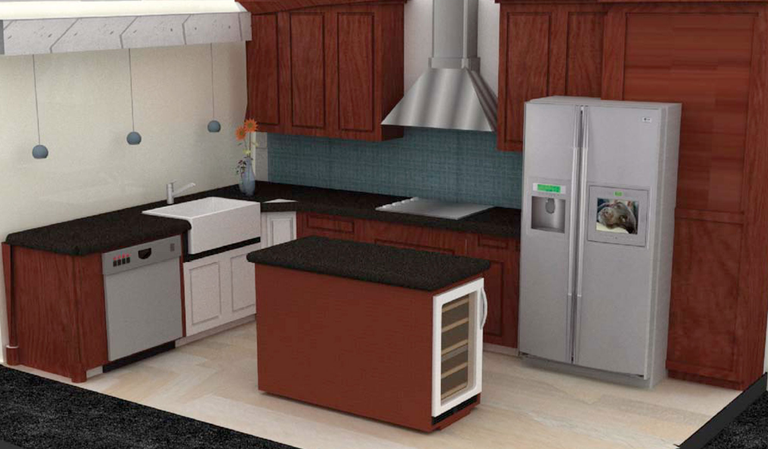 CEDIA Future Technology Pavilion
We got an exclusive first look at the Kitchen, Home Office & Garage of the CEDIA Future Technology Pavilion this week. CEDIA sets up these pavilions to demo new technologies and take a practical look at a current industry focus. This one came about because their recent Benchmarking Survey found that over 70% of respondents expect solutions for energy concerns like conservation and management will be one of the emerging technologies they will actually be releasing by 2013. Obviously, this is a huge growth area for those who can jump into the fray with efficient and cost-effective solutions (it's that last part that's difficult, by the way). The kitchen, garage and home office of this year's Future Technology Pavilion is designed as a preview into a few of the energy management solutions that are already available now and some that will be hitting the market in the (hopefully) near future.
Clearly selling and installing solar panels will be a major consideration for future home construction and renovation and this year's Future Technology Pavilion is showing off some solutions from SunPower Corporation - particularly, their Photovoltaic Solar Panels. The Pavilion garage will have an electric vehicle charging system from Eaton Corporation (we've seen the new EV chargers from GE, but this is a different style and form factor). In the home office, there will be some remote monitoring and diagnostics products from Ihiji. Remote monitoring affects everyone. The consumer can use it to keep tabs on equipment when out of town, or to control climate and lighting when away, but the custom installer can use it to diagnose and repair issues remotely - which is a huge time-saver and convenient benefit for clients.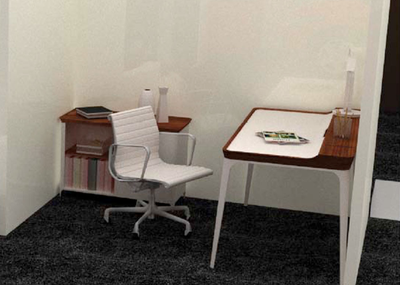 Fisher and Paykel will showcase some new "smart" appliances as well, including a new dishwasher, range, refrigerator, and washer & dryer system. Of course, we saved the most compelling (in our minds) for last: wireless inductive power. Though it isn't slated to hit the consumer market for at least another year or two (and even then it will be very limited and quite expensive), the Future Technology Pavilion will show off a wireless inductive power solution designed to charge low-powered devices without wires and enable AC line-powered devices to operate without cords. This particular system is from Fulton Innovations/Leggett & Platt. Honestly, we're hoping this kind of technology makes its way into the third world, where inexpensive systems might be built that can supply much-needed power into more remote areas where cabling would be tool expensive. It may take a decade or more for that to materialize, but we love the thought of it.
Some additional manufacturers and technologies which will be included:
Broan/NuTone will showcase their Energy Star rated chimney hood

Honeywell will showcase their security products

Access Networks will provide all network infrastructure/IP equipment

We'll bring you more info and photos live from the CEDIA Expo next month.