CableLabs Approves CableTV Streaming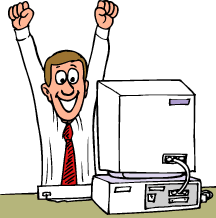 CableLabs Approves CableTV Streaming
Streaming CableTV content via your home network may finally be within the grasp of consumers. CableLabs and the Digital Transmission Licensing Administrator (DTLA), LLC, announced today CableLabs' approval of the DTCP-IP technology for protection of cable content using Internet Protocol for unidirectional and bidirectional digital cable products. That's fancy talk for: "You can now stream CableTV over a network in your home, but you're going to have plenty of DRM to make sure it's not copied in the process."

Working in cooperation with Paramount Pictures Corporation, Sony Pictures Entertainment, Inc., The Walt Disney Company and Warner Bros. Technical Operations, CablesLabs approved of this new technology.

Using DTCP (Digital Transmission Copy Protection)-protected secure links among consumer electronics devices, cable subscribers will be able to enjoy digital cable programming, including high-definition and VOD cable content, on consumer electronics devices and personal computers on digital home networks. The approval permits CableLabs licensees under DFAST, CHILA, and DCAS to protect pay-per-view and video-on-demand transmissions against unauthorized copying and distribution via online or other mediums. At the same time it allows consumers to record broadcast and subscription programming, in digital formats, for personal use.
"The agreement we reached today addresses the highly complex concerns raised by the affected parties-cable, content, and consumer electronics- and brings benefits to consumers," said Dr. Richard R. Green, President and CEO of CableLabs. "Working together we agreed on solutions that meet our respective business needs, and serve the interests of consumers and content providers."

Michael Ayers, President of DTLA continued: "Approval of DTCP-IP is an important accomplishment, and we applaud the hard work of our colleagues in the motion picture and cable industry for making this possible."

DTCP-IP basically opens the floodgates for home digital cable products to come equipped with methodologies, hardware and software to allow users to beam content around the house in ways previously not possible.

DTLA and CableLabs also agreed to several forward-looking provisions to implement the new developments and facilitate new business models.
DTLA, the licensor of the DTCP-IP technology, will offer cable operators and other multi-channel video service providers a new Operator Participant Agreement that provides participation in the DTLA change management process.
CableLabs and DTLA will update their respective specifications and license provisions as necessary to ensure effective revocation and renewal.
With respect to "copy never" content, DTLA will make available to cable operators the same level of protection, functionality, and treatment of content that DTLA adopts to obtain approval by AACS-LA (Advanced Access Content System, Licensing Authority), the licensor of content protection technology used for Blu-Ray and HD DVDs. This would most likely include short-term PPV and early movie release titles.
DTLA and CableLabs also have agreed to discuss potential extension of DTCP capabilities for other business models for cable operators.
In conjunction with this agreement, DTLA has withdrawn a related petition at the FCC. CableLabs previously had approved DTCP for protection of content over the IEEE 1394 interface.
To me this reeks of the Cable companies getting a whiff of the possibilities (and potential income opportunities) involved with content distribution within the home. They are sensing that the industry is taking strides in this direction and have decided to get on board in a way that benefits both them and their consumers. Far from the reactionary tactics of the movie and music studios, this is a welcome decision and one that gives me hope that perhaps some of these companies are listening to the various tech czars who are discussing some of the future-thinking trends in our technological age.

stratman posts on August 27, 2007 01:05
Clint, I might be wrong on this, but it sounds to me like the rush to control how the consumer uses media is on. VOD is a double edged sword, you'll never own the material, they'll DRM it to death, that really is the death of high def video formats (blu-ray, HD DVD) you'll pay everytime you want to see a movie, so if they stop manufacturing dvds in the future as the industry moves in for total control guess who's going to get the shaft? I'm a big proponent of the software and content control staying on the consumer side.
Post Reply