Bose To Close HALF of Their Retail Stores Worldwide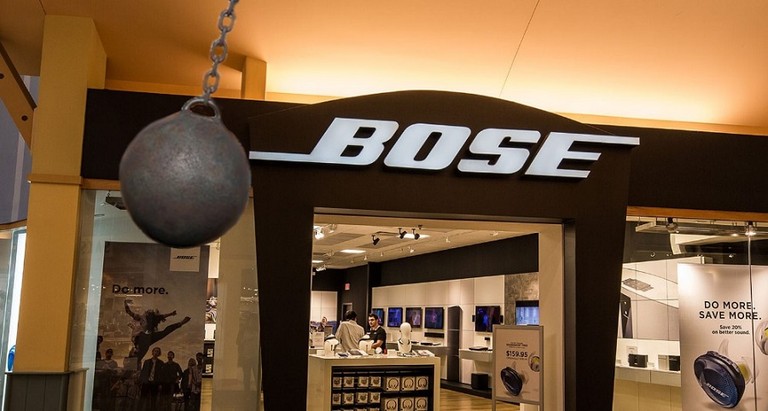 Bose Closing
Bose Corporation, a leading manufacturer of headphones and other audio equipment announced that they will be closing HALF of their retail stores worldwide due to a dramatic increase in online purchases. Although founded in Massachusetts in 1964 by Amar Bose, the first retail store was opened in 1993 in Kittery Maine.  Bose was founded on creating speaker systems which used multiple drivers aimed at the surrounding walls to reflect the sound to replicate the sound of a concert hall, it has diversified its products to include smaller portable speakers, earbuds, and the highly promoted and profitable sports, military, and consumer based sound cancelling over the ear headphones.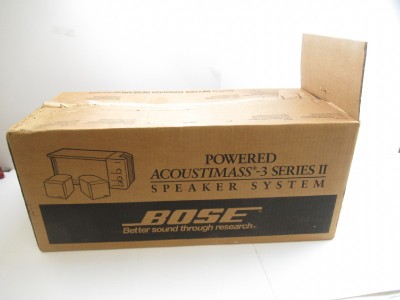 In 2020 you'll have to get your Bose speakers through the mail
Bose said they would close all retail stores in North America, Europe, Japan, and Australia by the end of 2020 which equated to about 120  stores, but would keep open 130 stores in India, South Korea, and China.
"Originally, our retail stores gave people a way to experience, test, and talk to us about multi-component, CD and DVD-based home entertainment systems. At the time, it was a radical idea, but we focused on what our customers needed, and where they needed it – and we're doing the same thing now."
- Bose vice president of global sales Colette Burke
Audioholics has always been modestly critical but carefully worded about the heavily funded litigious Bose corporation. Why do we take Bose products with a grain of salt? In 1968 Amar Bose published a paper titled "On the Design, Measurement and Evaluation of Loudspeakers." In the article he rejected numerical test data in favor of subjective evaluation. Later, in a 2007 interview, Amar stated, "There are two reasons we cut out the specifications: 1- We don't know of any measurements that actually determine anything about a product, and 2- Measurements are phony, in general, as they are printed."  This flies in the face of the latest research in predicting loudspeaker preferences based on proper measurements conducted by Harman.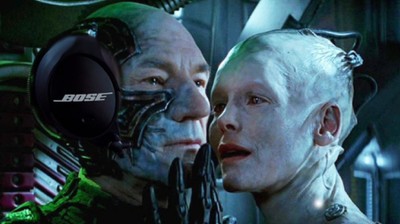 We are Audioholics. We pursue the truth in audio and video
To find out more about the pros and cons of the Bose Corporation read our article, Bose: Legitimate Audio Company or Slick Marketing?
Bose Layoffs Just the Beginning of a Trend for Single Brand Retailers?

According to the company's annual report in the 2019 financial year, Bose Corporation received revenue of $4.0 billion and employed more than 9,000 people. How many of those people will lose their jobs due to the store's closures will remain to be seen. However, Bose appears to be offering outplacement assistance and severance. As more and more consumers flock to internet direct sales of AV electronics, will this be a trend for other single brand brick and mortar stores in 2020?  Will Apple and Microsoft follow this path as well? Is Amazon taking over the world? Please share your comments in the related forum thread below.
Recent Forum Posts:
Noelsmith001 posts on February 03, 2020 04:13
I cannot understand why people are always on the go about Bose. What is so hard to understand about Bose using their own technologies to sell their product? Bose systems are sold on how they sound to the customer. Not on fancy spec sheets that are sometimes more than what the average Joe can understand. When you buy a car, you buy it because of the way it feels when you drive it. Same with a Bose system, you buy it based on how it sounds to you. This nonsense about "No highs or lows" is utter BS. Every manufacture of Sound Systems has their own technologies that are used to make the system appealing. Bose has it as well. All manufactures have their own "EQ's" that they use to make their system or components more appealing. Bose makes it simple for the client. If you like the sound, buy it.No need to worry about sensitivity or output being RMS or peak. If you like it, buy it. SIMPLE.
davidscott posts on January 18, 2020 19:25
Way back in the day the 501s weren't terrible but were overpriced. Disclosure I never owned any Bose speakers (or any other Bose product) but did listen to some of them…
Kingnoob posts on January 18, 2020 17:53
wje2, post: 1363424, member: 90123
"No Highs, No Lows. Therefore, All Bose Stores Must Close."
Well they had a long run honestly I didn't know they still had shoes stores ….
I guess the worse your speakers are the more you gotta charge .!;@ nfl is keeping Bose Alive all I see are coaches in nfl and college football wearing them ?
Reptilians invading in year 2025
Tesla spoken to them
wje2 posts on January 18, 2020 13:37
"No Highs, No Lows. Therefore, All Bose Stores Must Close."
ClairET posts on January 18, 2020 11:51
I have both their headphones and the previous generation Bluetooth speaker. Tried my damndest to find something else, but while we love to call their headphones and Bluetooth speakers overprice, I couldn't find anything as comfortable on my head or wasn't super bass heavy and muddy in Bluetooth speakers. If I did, the price was way higher.

Audiophile quality, hell no, but can't say all of it is junk. Not my (our) cup of tea for the most part. I wish the company I work for hired their marketing people though. Marketing is everything and Bose has for the most part knocked it out of the park. If the new AirPod Pro doesn't give me listening fatigue on a long flight, their headphones may be out the door next. Just too big!
Post Reply