projectiondesign Launches avielo optix 3D DLP Projector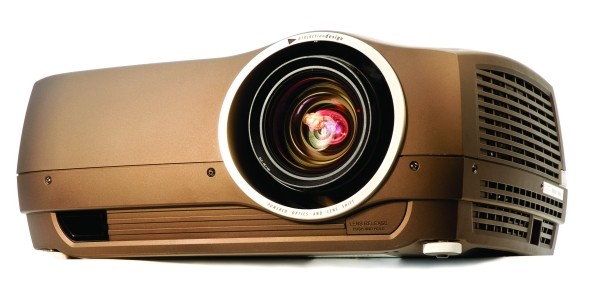 projectiondesign Optix 3D DLP Projector
With CEDIA Expo 2010 in Atlanta as its global launch platform, the new optix 3D from avielo by projectiondesign represents the brand's first foray into the 3D home-theater marketplace. Based on the Residential Systems magazine's RESI Award-winning avielo optix Full HD projector, the avielo optix 3D adds proprietary image processing to display 3D images from Blu-ray Disc players and sources supporting 3D stereo from their HDMI 1.4 outputs.
"With more and more 3D feature films now playing at every movie theater, it is only natural that consumers are getting excited about having 3D in their homes, too. The avielo optix 3D DLP projector from avielo by projectiondesign is our solution to this customer need – allowing convincing 3D images to be created in a home-theater environment, without compromising image quality, brightness, contrast, or consistency of color rendition."
- Anders Løkke, International Marketing & Communications Manager, projectiondesign
To create the most compelling 3D experience, the avielo optix 3D uses specially designed high-resolution lenses with aspherical glass elements, with enhanced, low-dispersion glass. This delivers superior definition and enhances the 3D effect even further. The projector supports 3D through both HDMI and DVI, and, unlike most 3D projectors marketed towards consumers, uses full bandwidth processing and imaging, without the reduction in resolution and image quality deployed by many other brands. Staying up to date is easy, as the optix 3D can receive software upgrades from a remote source via its built-in IP network connection.
Summing up, Løkke says his company's long pedigree in 3D product development gives it the edge when it comes to delivering stereo excitement to home-theater fans. "Our professional 3D projection solutions are what many movie-makers turn to when they are color grading 3D images shot on location, adding 3D effects in post-production, or previewing finished 3D features," he points out. "And in the visualization field, our 3D solutions are used in dozens of different industries all over the world."
"We are not newcomers to the world of stereo 3D. We know what it takes to produce an astoundingly realistic 3D image, and we believe that when they see it for themselves, custom installers and their customers alike will be blown away by the avielo optix 3D designed for the home theater."
About avielo
The avielo series of high performance projectors are designed and hand-built in Fredrikstad, Norway by projectiondesign. Aimed at the high-end custom installation market for use in elite lifestyle applications, avielo projectors feature the most advanced imaging technology that is consistently being utilized in the making of blockbuster movies. The series incorporates a wide range of models, from entry level to the ultimate high end in video display. Complete features for every avielo model are available at: www.avielo.com.
About projectiondesign
projectiondesign is a Norwegian company that designs, manufactures and markets a range of high performance projectors for professional, business and consumer applications. Amongst its core markets are high resolution scientific visualization, visual training and simulation, medical imaging, broadcast and post production, public media and entertainment. Numerous   industry milestones that distinguish projectiondesign's award winning, innovative technology include the introduction of the world's first single-chip SXGA DLP projector in 2002, the first commercially available 1080p DLP projector in 2006, the first WUXGA resolution DLP projector, and the first portable and high-resolution active 3D stereoscopic projector in 2008. In 2009, projectiondesign introduced its first 3-chip projector and debuted LED illumination. 2010 signifies the company's first image warp and blend product with the MIPS processors, as well as the world premiere of the WQXGA resolution (2,560 x 1,600) projector, and revolutionary patented Remote Light Source technology. The entire professional product range is warranted for 24/7 usage. projectiondesign is based in Fredrikstad, Norway, and has offices in Singapore, India, UAE, South Africa, Italy, Spain, Germany, Netherlands, United Kingdom and the United States.