Are You an AV Professional? This Music Video is for You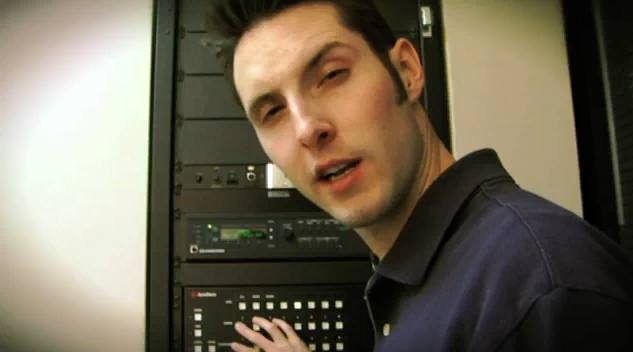 Phillip Cordell raps custom install
Every once in a while we see something that's funny enough to put on our home page. This time around it's a video called A/V Professional by "HiPhi" (Phillip Cordell) and directed by Joel T Wilson. We got an email from him this week which went a little like this:
I've created what I believe to the definitive video detailing the life of an A/V Professional (possibly the only one). Any feedback/input would be much appreciated.
Well, our feedback is that it's pretty darn funny... so we're linking to it.
If you've every tried to explain what being in the pro audio or custom installation business is like... or if you've ever had to make an excuse to your significant other for why you ended up being out until midnight on an installation that was supposed to get you home for dinner... this is the video for you.
HiPhi is a Nashville based MC who has been forced to forgo his dream of pop superstardom in favor of a much stabler and equally enjoyable job in the engineering department of a local Audio/Visual Integration and Consulting business. I know what he means. I mean, I could have been a rock star instead of Editor-in-Chief of Audioholics... no, really.
Mr. PureLink posts on March 26, 2010 10:20
That was pretty cool. I enjoyed watching that.
gene posts on March 26, 2010 07:23
Philosopher Bugs Bunny said it best and I quote:

"one mans meat is another mans poison". In this case, meat = cheese
Alex2507 posts on March 26, 2010 06:44
Clint DeBoer, post: 703183
Some people's cheese is another's… I can't figure out how to end that sentence…
One man's cheese is another man's … meat?
That's wrong.
Audioholics posts on March 25, 2010 18:50
Some people's cheese is another's… I can't figure out how to end that sentence…
trnqk7 posts on March 25, 2010 15:34
I agree, it's cheesy. However, I sent it to a friend of mine that's a salesman for a company that does installs for offices, hotels, casinos, etc of av equipment. It's apparently been forwarded on to the entire compnay, including the CEO, and on to Crestron and Extron. My friend said Extron has said they are now trying to potentially get the guy to make a showing at a tradeshow called Infocomm that I haven't heard of. That, plus apparently my buddy that I told about this is now a "superstar" at his work according to him. Haha. Guess people literally doing what that guy does appreciate it the most-at the least, it brougth a smile to a bunch of people.
Post Reply