Atlona Technologies Releases AT-PCLink Wireless KVM Extender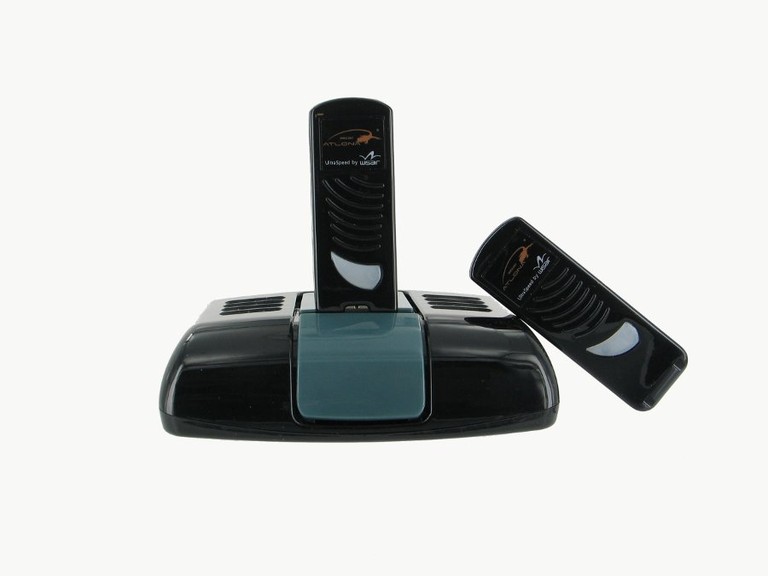 AT-PCLINK
Atlona Technologies has been a driving force behind innovative AV systems, making any connection possible. After the success of the wireless USB to VGA to HDMI adapter with Audio, the HDAiR, this leading solutions based manufacturer of Audio Video accessories has continued to advance with the wireless trend once again with the release of the all new AT-PCLink.  This Wireless KVM Extender is designed as a solution for Windows enabling Notebooks, as well as other PC owners alike, to enjoy a whole new user experience with the ability to use their keyboard and mouse away from their computers without the hassle of wires.
Atlona is excited to unveil the AT-PCLink to PC users looking to conveniently create remote working environments. AT-PCLink is a great solution for those looking to wirelessly use their computer in a separate part of a room and for netbook users who want a larger keyboard and screen for day to day tasks.  In addition, users viewing images and video on a smaller laptop can now view the same exact image on a conveniently larger monitor, wirelessly.  The PC Link offers many other solutions for PC users everywhere such as the ability to transmit to up to 4 receiver modules, extend desktop images from a laptop to a larger monitor, and mirror a desired display onto a second monitor. This new Wireless KVM Extender solution allows PC users to connect to a monitor, keyboard, mouse and speakers, via a single wireless link with a single adapter that connects to a USB port.  The AT-PCLink will wirelessly send video signal and audio at distances up to 30ft at resolutions up to 1440x1050. Users will love the simple installation of this unit with the ease of plug and play, requiring no network installation. There have been so many wired solutions recently and in the past that have served as a very costly solutions to make sure a simple application work; however now Atlona's PCLink is a viable and extremely cost-effective option for users with Windows XP, Vista, and Windows7. In addition, this unit is fully Mac Compatible.  With the ability to output DVI signal for common connectors on all new digital displays, this unit is perfect for both consumer and commercial wireless applications including surfing the web and watching streaming videos.
Atlona's PCLink will be demonstrated in full effect at CEDIA 2010 in Atlanta, Georgia and is currently available with an MSRP of $169.