Artison Introduces Its First In-Wall Surround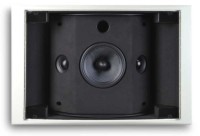 Incline Village, NV - September 27, 2005 - Artison has taken its popular LRS high performance surround speakers and created a unique in-wall speaker that has all of the performance of the surface mount LRS and the stealth of an in-wall speaker. Unlike other in-wall surrounds, the LRS-IW is a complete speaker cabinet mounted inside an in-wall mount. It does not rely on the cavity created behind the baffle to control the performance of the system. The sound is consistent and fully independent of the environment. Artison's unique hybrid acoustic design is Monopole below 3 KHz where you want "Steering Ability" for action and reality scenes and Dipole above 3 KHz where you don't want to be able to locate the source of the sound. This small, affordable, high performance surround can without doubt impress the most critical customer. The LRS-IW measures 10.25"H x 15.5" W x 3.5' D and will install in any standard 2" x 4" wall where studs are 16 inches on center. LRS-IW has an MSRP of $700.00 per pair.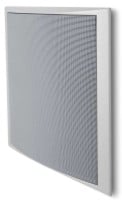 Artison's LRS-W On-Wall Surround Satellite speakers are designed with the same high-quality components and engineering as the front speakers, providing a vivid, realistic surround experience. Measuring 9" H x 9-1/2" W x 3" D, the surround speakers are housed in cabinets in a choice of black or white ABS, the latter of which may be painted to blend with any room décor. Wall brackets are included for easy installation. The MSRP for the LRS-W On-Wall Surround Satellite speakers is $500.00 per pair.
About Artison
Artison is dedicated to the development of new audio and video applications designed to meet the technology needs of the 21st century. The company is headquartered at 774 Mays Boulevard, Suite 10-183, Incline Village, NV 89451, phone 775-833-4344, or visit the Artison Web Site at www.artisonusa.com .