2005 Acura, Cadillac & Land Rover Models Feature DTS Surround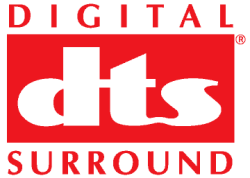 AGOURA HILLS, Calif. - Dec. 8, 2004 - DTS (Digital Theater Systems, Inc.) announces that several new 2005 US car models will offer audio systems that feature DTS 5.1-channel surround sound capability. The 2005 Acura RL will include a DVD-Audio system with DTS multi-channel sound as a standard feature, while Land Rover's 2005 Range Rover and the 2005 Cadillac STS will each offer optional DTS-equipped surround audio system.
The 2005 Acura RL will come standard-equipped with an Acura/ Bose(R) DVD-Audio system, including DTS capability. Additionally, the 2005 Range Rover will optionally offer a Harman/Kardon(R) rear-seat entertainment system, which can play discrete DTS multi-channel music as well as DTS-encoded DVD-V content. The 2005 Cadillac STS will also feature an optional Bose(R) Studio Surround system, including a six-disc CD/DVD changer with a discrete 5.1-channel DTS decoder.
The 2004 Acura TL was the first car in the U.S. to include an OEM car audio system with DTS as standard. Today, most major after-market car audio manufacturers produce systems featuring DTS decoders, including Alpine, Clarion, Eclipse, JVC, Kenwood, Panasonic, Pioneer, Sanyo and Sony.
"The car is an ideal environment to experience the enveloping nature of surround sound. For many years, a typical automobile has had four or more speakers, but has only taken advantage of stereo sound," said Brian Towne, Vice President, Consumer/Pro Audio Division at DTS. "The automotive industry recognizes how surround sound enhances the entertainment experience in the car, and we will see more and more manufacturers following Acura, Cadillac and Land Rover's lead in introducing entertainment systems featuring DTS and surround sound into their new car models."
In addition to playing DTS-encoded DVDs, each of these systems can play more than 100 DTS-encoded surround music titles available through DTS Entertainment, including Sting's Brand New Day, Sheryl Crow's Globe Sessions and The Eagles' Hell Freezes Over. DTS Entertainment titles are also available at many e-tailers and retailers that sell DVDs.
About DTS Consumer Division
DTS is an innovator in the development of multi-channel digital sound solutions for the consumer electronics and professional audio markets, including home AV, video games and consoles, broadcast, personal computers and mobile and portable audio systems. Today, every major consumer electronics manufacturer supports DTS technology. Addressing the demand for DTS-encoded content worldwide, DTS also offers hardware and software encoders to the professional audio communities, allowing them to produce DTS audio content directly.
About DTS
DTS (Digital Theater Systems, Inc.) is a digital technology company dedicated to delivering the ultimate entertainment experience. DTS decoders are in virtually every major brand of 5.1-channel surround processors, and there are 280 million DTS-licensed consumer electronics products available worldwide. A pioneer in multi-channel audio, DTS technology is in home theatre, car audio, PC and game console products, as well as 5.1 Music Discs, DVD-Video, DVD-Audio and DVD-ROM software. Additionally, DTS is featured on more than 23,000 motion picture screens worldwide. Founded in 1993, DTS is headquartered in Agoura Hills, California and has offices in the United Kingdom, Canada, Japan and China. For further information, please visit www.dtsonline.com .
DTS is a trademark of Digital Theater Systems, Inc.