120,000 iPad Users' Personal Data Stolen via AT&T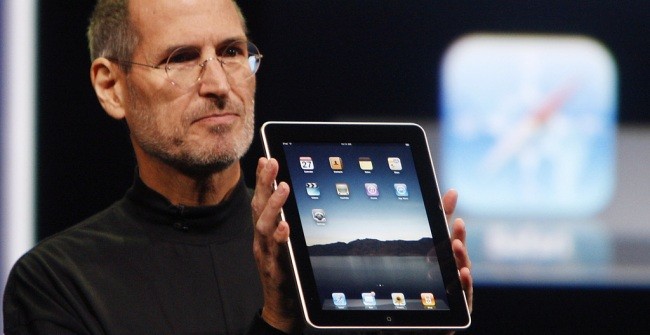 According to an article over at Reuters, Apple's iPad has been hacked courtesy of AT&T's 3G network and around 120,000 users' personal information was compromised as a result. This is a huge blow to AT&T and one that I'm sure has Apple fuming (they tend to hold their users in very high regard and any breach causes great amounts of tension from the company).
From the article:
U.S. investigators plan to announce criminal charges concerning the alleged theft of email addresses and other personal information belonging to about 120,000 users of Apple Inc's iPad tablet computer.
Prosecutors said the charges arise from an alleged hacking of AT&T Inc's servers, which affected iPad users who accessed the Internet through AT&T's 3G network.
Paul Fishman, the U.S. attorney for the District of New Jersey, and the FBI plan to hold a press conference Tuesday afternoon to discuss the charges.
This appears to be a big oops for AT&T and one that will be interesting to watch as they attempt to resolve it and lock down their system against future breaches.
Source: Reuters
rnatalli posts on January 19, 2011 16:29
emorphien, post: 783904
And the lesson we should all learn here is…. don't own an iPad?
No, it's to avoid AT&T like the plague.
BoredSysAdmin posts on January 19, 2011 07:04
Yea, The theft itself did took a place 8 months ago, but current news are the fact AT&T decided to go to court to sue the "robbers"

btw: The "attack" was way too simple to perform, due to HUGE GAPPING hole at&t left WIDE OPEN

Speaking of Apple, how many people you know, then they take a sick day their company stock price looses $20 of it's value
digicidal posts on January 19, 2011 04:15
I thought it was just "Let's have bad news for Apple" day or something, considering how the entire morning on CNBC was basically dedicated to nothing more that speculation about Steve Jobs recent medical leave announcement.
omaepyts posts on January 19, 2011 02:19
movies sex teen, sex obrazky, sex trech ve video
Na to me indicie staci.
incest rapid
Dobre si to pamatala najma preto, lebo svagrina s ligotom v ociach dodala: Nikdy by som si nic nezacala s Damienovym bratom, tvrdila.
erotika na online verejnosti
emorphien posts on January 18, 2011 19:45
scott911, post: 783935
Guys - this happened seven or eight months ago…

I thought I was going crazy. Either this was happening again or I had imagined it when it happened back then because I thought this seemed a little too familiar.
Post Reply