Tohpati: Tribal Dance (2014) CD Review
Tohpati: Tribal Dance (2014) CD Review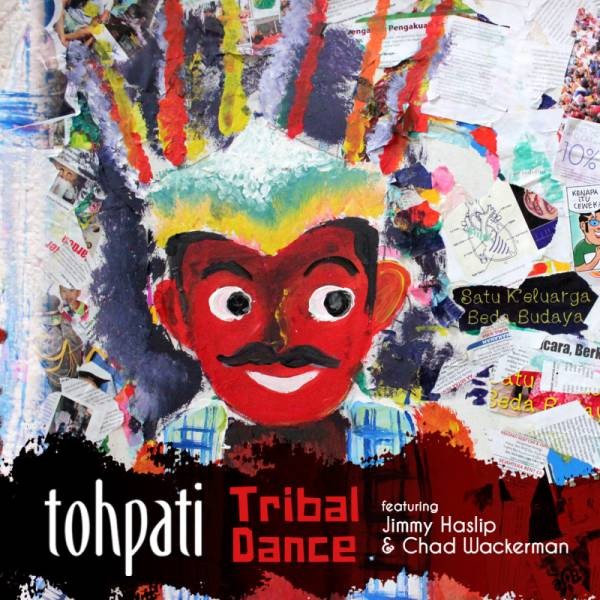 Tohpati: Tribal Dance (2014)
Label: MoonJune Records (MJR 064) | Buy It Now

Track List
1) Rahwana
2) Spirit Of Java
3) Tribal Dance
4) Red Mask
5) Savana
6) Run
7) Supernatural
8) Midnight Rain
Introduction
Award-winning Indonesian guitarist Tohpati Ario Humoto is joined by former Yellowjackets bass player Jimmy Haslip and former Frank Zappa drummer Chad Wackerman on this hard-driving jazz-fusion release. Tohpati's considerable guitar "chops" can be traced to his early childhood classical guitar training. While this CD features strong ensemble performances throughout, there's no doubt that Tohpati is in control of the musical direction. He wrote and produced everything on this CD, playing a mixture of (mostly) electric and acoustic guitar.
Audio Quality
While Tohpati writes some screaming sixteenth note passages, his solos can be very melodic. You'll also find lots of odd-meter time signatures juxtaposed with hard-driving 4/4 rock grooves. My favorite cuts are Run and the title track Tribal Dance. There's also a great bass solo on Run. Whatever guitar synth/sample Tohpati uses at the beginning of Savana is a very interesting, because there are no other musical instrument credits beyond the trio. Free-form drum solos are rare these days, and track Supernatural slides in and out of one nicely. The track also features a few mind-bending time changes. The only tracks I don't really like are Spirit of Java and Midnight Rain, but I have to admit the latter has a nice, haunting melody.
Summary
With a total run-time under 45 minutes, my only real complaint is that there isn't ENOUGH music on this CD! While Tohpati does have some earlier solo recordings, he can be found more recently playing with Indonesian super-group simakDialog. Tribal Dance is a good ride for any guitar-centric jazz-fusion lover.
Scorecard
Audio Quality: 4/5
Features (liner notes): 5/5
Overall: 4/5
Reference Equipment
Yamaha DSP-A1 Natural Sound A/V Amplifier (Stereo Mode)
Pioneer Elite CLD-99 Reference LD Player
Polk Monitor 10B Speakers (x2)