Joe Sample: Ashes to Ashes (1990) CD Review
Joe Sample: Ashes to Ashes (1990) CD Review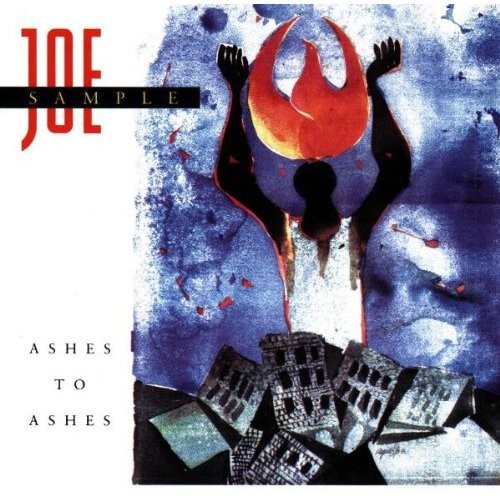 Joe Sample Ashes to Ashes CD
Label: Warner Brothers (926318-2)
Track List
1)     Ashes To Ashes
2)     The Road Less Traveled
3)     Mother's Eyes
4)     The Last Child
5)     Born In Trouble
6)     Strike Two
7)     I'll Love You
8)     Born To Be Bad
9)     Phoenix
Introduction
To fans of the Crusaders (or Jazz Crusaders) back in the 1970's and 1980's, Joe Sample needs no introduction. His writing and keyboard work was the heart and soul of the group; without Joe Sample, there would have been no Crusaders. So, it should come as no surprise that Joe Sample has enjoyed the most successful solo career of all the original band members. While he has had several good releases following Ashes to Ashes, I personally view this CD as his last "great" release, on par with some of his hugely successful late 1970's solo releases (like Rainbow Seeker).
Audio Quality
Recording quality was excellent for what was basically an analog recording transferred to CD; however, I gave it an "Audio Quality" rating 4 because I thought it could have been just a little bit better, especially considering the production history of Tommy Lipuma. Joe Sample essentially put a band of top-notch studio musicians together (with a few additional "spot" players) and made a CD. And what a band it was: Joe Sample on all keyboards (in addition to band leader duties as writer/arranger/composer), Omar Hakim (Weather Report, Sting) on drums, Marcus Miller (Mile Davis, Luther Vandross) on bass, Lenny Castro on percussion, and Michael Landau on guitars; backing them were Jerry Hey and Larry Williams on horns. It just so happens that my two favorite tunes on the CD—the foot stomping Strike Two and beautiful The Road Less Traveled—were the only ones NOT written by Joe Sample. Normally, this would surprise me unless you consider who DID write them: Marcus Miller, who has placed many outstanding compositions on popular jazz albums over the years. My next two favorites are the groovy Born In Trouble and Born To Be Bad. Somewhere in there has to go the title track, whose interweaving grooves defy categorization. My least favorite tracks are I'll Love You and Phoenix, but there isn't really anything on this CD I don't like enough to skip.
Summary
1990 was a very good year for the modern jazz world; just browse this website for other reviews I've done from this time period (especially if you include the year before and after), and you'll see what I mean. While there were no "bad" tunes on this CD, I thought the quality of the overall set fell just enough short to earn an "Overall" rating of 4. I could be accused of being a bit tough on this release, but it's only because the greatness of Joe Sample set such a high standard in the past. This is one of those CD's on my "sit back and relax" list, and that's a pretty short list for me.
Scorecard
Audio Quality: 4/5
Features: 3/5
Overall: 4/5
Reference Equipment
Yamaha DSP-A1 Natural Sound A/V Amplifier (Stereo Mode)
Pioneer Elite CLD-99 Reference LD Player
Polk Monitor 10B Speakers (x2)