Glass Hammer Band Interview Q&A Session Part I
Glass Hammer Band Interview Q&A Session Part I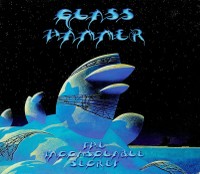 AH: Does Glass Hammer plan on embracing HD Audio formats?
Steve: HD Tracks is the company that I'm only recently familiar with, but they have shown some interest in releasing our High-Def tracks because of our connection with Bob Katz of Digital Domain, who apparently has a pretty big name in the industry, and people listen to him and we listen to him.  He's suggested and pushed it all along, the last three CDs in particular, which he has those in some form of mystical 24-bit format.  He's got all this in the vault that could be released.  And the new CD is coming out and he'll be mastering that I hope within a couple of weeks.  So we'll have four CDs immediately available in an HD format.  We're looking at HD Tracks but there's some red tape involved with getting into their system as a new label.  If we can get past that, that's what we'll do, and would have done it years ago because we really wanted to play around a lot with DVD Audio and release CDs on DVD, but it just seemed there wasn't a market for it or it would catch on, but with HD Tracks it's as simple as people downloading the 24-bit versions and the Audiophiles get to listen to that.
AH: Tell us about the inspiration of the modern Roger Dean like graphic design for If and Cor Cordium.
Steve:  We had done three CDs within recent years, The Compilations 1994-2004, Three Cheers for the Broken Hearted and Culture of Ascent, and they were all getting into this kind of colorless, gray, drab, mystical world.

Fred:  I think we both looked at each other and said, "why can't we have some color?"
Steve:  So when Jon Davison and Alan Shikoh joined the band and the sound was beginning to evolve and change, it became time to use some color and an artist who could use it.  We had looked through all different kinds of art online and I had spent a lot of time searching.  I didn't find Tom Kuhn (cover for IF and Cor Cordium) because he was a Roger Dean type artist.  I was looking for somebody who really knew how to use color and when I found Tom Kuhn, he did appear to be kind of a modern take on Dean.
Fred:  But he was very distinctive.

Steve:  Yea, very distinctive, lots and lots of color.  He took great pains with details in his work and that was a plus for us.  We had a Dean connection because he did our main logo and did our cover for Inconsolable Secret.  So to sort of move back into that abstract world didn't seem like such as stretch for us.  Plus, with Tom Kuhn it just seemed right at the time.  He really knew how to do what we were after.
AH: Aside from Steve and Fred, there hasn't been a stable line up in GH.  Do you think that discourages fans? 
Fred:  Yea, we're pretty sure that unfortunately it does. 
Steve:  I posted some photos of the band from about 5 or 6 years ago on Facebook yesterday just to show them.  Several people chimed in that they missed so and so or they missed the days back when we had this person or that person.  We've asked people through the years to be willing to accept that Fred and I are going to change ideas from time to time.  In that we're a studio band and not a band that gigs a lot, the lineup has developed around whom we knew at the time or who we were working with in the studio at the time.

Fred: It's basically about getting together, we're going to record a CD, we're going to make some great music.  But all these people that come along these little journeys with us also have to go on with other aspects of their lives and have jobs and family and their own musical careers, usually which they will focus on.  So, it's a collaborative thing for a while and they go with other aspects of their lives and this is our lives, so we stick with this.  But we bring other people on board as they come available and as they mesh with the kind of music we're wanting to make at that particular moment.
Steve:  There's not too many of these people from the past Glass Hammer CDs that we aren't willing or wouldn't like to work with again one day.  I get it that if you were a Walter Moore fan who was with us through many CDs, you can hear his voice quite prevalent, and suddenly one day that's all gone, and that's your nostalgic connection to Glass Hammer, I could see where people could be disappointed.  Then Susie had her own set of fans.  But what fans don't realize is people like Susie, she does have a life and she does have a husband and they moved on to Florida where she's trying to raise four kids.  Life gets in the way.  That being said, we're still in touch with her and one day when she comes back to our home town, our home base, we'd probably include her again on future projects.  But right now, in our defense, we have a pretty steady line up going on three years and have no desires to change it.  It does feel more like a band.
Fred:  There's a synergy going on now which is a little bit different than what we've had in the past.  Nothing against the people we've worked with in the past, they've all been fantastic people and great players and done some good stuff, but this feels different.
Steve:  Yea, I look at it as different periods of Glass Hammer.  There's a NEARfest era which started in 2003 and carried more or less the same people through several years, and we love those people and have the fondest memories of working with them and that's a Glass Hammer, and that's one group.  Now there's the If, Cor Cordium and Perilous version of Glass Hammer.  We've asked our fans to be patient with us as we go through it, and I have to get the new member (turning the camera to Alan) to nod in agreement.
Alan:  Yes.
Steve:  He's on board.
Fred:  If it makes people feel better though, we're absolutely not planning to change line ups any time soon, just for the purpose of shaking things up.  That's not our way and we're happy.
AH: Do you think being essentially a studio band limits Glass Hammer exposure to new audiences and fans?
Steve:  When we get the opportunity to play at a big festival where hundreds, up to thousands of Prog fans come from all over the world, and we're invited to do those festivals, we're there.  Short of that most of what I see are Progressive Rock bands that are playing small venues, maybe two, three hundred people.  I think those are people that already have their CDs and come out and see them.  In our case, we would probably do more of that but it has always taken away from what we enjoy most, which is recording.  So, if we took the time away from recording, we might not be making the best product.
Fred:  I don't think there is any doubt that if we were all in our 20s and if we were all in a position where we could throw our gear in a van and just play anywhere for anybody and money wasn't really an object, as long as we had a couple of cans of tuna fish, then it would be helpful.
Alan:  I'm in my 20s and I really don't have any desire to do that.  Get in a van and go gig just for the sake of gigging.  Taking their musical vision and getting it on the CD and realizing that, is the best thing of this. 
Steve:  Now, to be honest, we're looking for opportunities.  We've never, especially these past three years, we've never said, "hey, we're never going to play live again."  We actually want to play and probably will look into it next year, though we always seem to put it off until next year.  We are into the idea of doing it, and I think this version of Glass Hammer needs to get on stage. 

AH: Many American Progressive Rock Bands find they have a bigger fan base in Europe than they do here in America.  Do you see that as well?
Fred:  Based on CD sales I'd say, it shifts every few years. Once upon a time, it seemed that way.  I think Europe has the most concentrated group of fans for our band.  Japan has always been pretty big to us.  I'm not really sure though.  It seems there might be more going on in Europe, but in terms of numbers, they may be equal.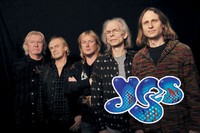 AH: What did you guys think of seeing Jon Davison up there fronting Yes. (July 31, 2012 in Alpharetta, GA)
Steve:  Well we watched him walk out on stage and within the first two seconds, I was sold.  We were all pretty stoked to see him.
Fred:  Yea, I was so, so happy for him that he has that opportunity to go out there and do that, and I know that he's really loving that gig.  It's a natural place for him and he does the job really, really well.  I think the band (Yes) is responding to him really well. 
Alan:   I think the best thing about it is that he's bringing some much needed energy to the band.  It seems that everyone else in the band was happier and playing better than they have in years in part because of Jon.
Fred:  And the other good news is that I think previous to this when he did do a few gigs as a front man for a Yes tribute band, but other than that, he's never been a front man.  He's been a bass player and he's gigged a lot.  I think he was very nervous about his ability to front a band and how that would work out and how his voice would hold up.  So I think that probably his confidence has gone through the roof as a result of this……So if nothing else, goes well for us to gig in the future too because he's not going to be nearly as nervous about doing it.
Steve:  And on the drive home, the three of us went down together, on the drive home there was a lot of talk about us playing live.  It had a good effect on us because suddenly I was like, "Yea, I kinda wanna do that."
AH:  What inspired you to write Perilous and to direct the artwork for the new cover?
Fred:  From a musical stand point, it was just the beginning of the process of writing just like any other CD.  It's time to sit down and ideas start to come and when the ideas start to come, that's when you feel like it's time to start looking seriously at developing a new CD.  So, from that point of view, it was just writing a bunch of music.  So, I guess the turning point came when we decided that we were looking at another concept CD and a unified thing and that was mainly because it looked like the entire CD was going to unify musically.  It was really going to hold together as one single massive suite.  That's an idea we tossed around before and we kind of headed that way a little bit with The Inconsolable Secret. But even that was one CD with two massive songs and then one CD with some sort of interconnected songs.  This will be a bit like that in that the all the music, for me, will exist together as one large piece.  I wouldn't want to take any of the songs out of Perilous and have them stand apart even though I think they can.  So we're looking at one big unified musical concept.
Steve:  This is not a story like The Inconsolable Secret, which did seem a little like a fairy tale, and I guess it was.  It was loaded with metaphors, that's how it was presented.  Perilous on the other hand is based to a certain extent on personal experiences lyrically.  Having spent a great deal of time this year, with a friend of mine; an old friend of mine, who passed away.  I spent a lot of time with him talking and helping him with the things he was most afraid of and I was writing lyrics the whole time this was going on.  So it became incredibly personal and deals with a lot of things he was thinking about.  But it also sort of captures the whole idea of hitting that middle point in your life, or past the middle point in your life, where you start to look at mortality and think about it a little more and it seems very perilous.  So, the art needed to speak to that, and I think once everyone had a chance to digest the lyrics to see exactly why this really creepy looking guy is standing in front of the gate and they'll get a good idea of what's behind that gate.  There are different characters represented in the insert and those things will all feed off the lyrics.  So it's a pretty serious CD.
Closing Remarks
Perilous will be available in Fall of 2012 directly on Glass Hammer's website under their Store tab.  Part II of this article contains interviews with each of the four current band members as well as discusses their equipment of choice.
Check out Glass Hammer's Official Website for more information.
Glass Hammer logo © 2005 by Roger Dean
Yes photo courtesy of Full Access
Confused about what AV Gear to buy or how to set it up? Join our Exclusive Audioholics E-Book Membership Program!
Recent Forum Posts:
gene posts on August 23, 2012 13:23
Post Reply