Corinne Bailey Rae (2006) CD Review
Corinne Bailey Rae (2006) CD Review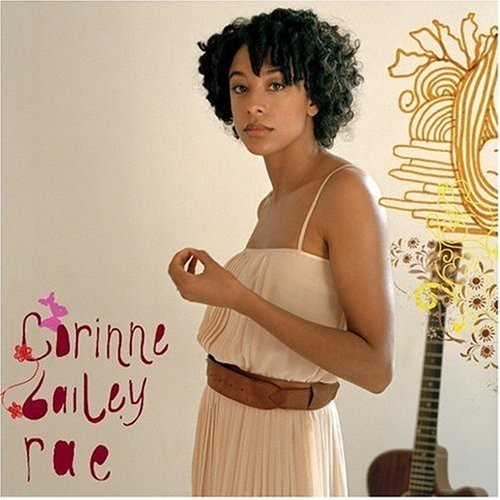 Corinne Bailey Rae
Label: Capitol
Price: $18.98
The Songs
Like a Star
Enchantment
Put Your Records On
'Til It Happens to You
Trouble Sleeping
Call Me When You Get This
Choux Pastry Heart
Breathless
I'd Like To
Butterfly
Seasons Change
Review
Corinne Bailey Rae was born and raised in Leeds, where she studied classical violin and started off singing in church. This led to her being given a guitar, which led to her discovering Led Zeppelin. Jump ahead about ten years and you find an amazing artist who is not what you might expect, given those beginnings. At times evoking Billie Holiday, but clearing establishing herself as an original, her debut record is a mix of jazz, R&B, soul, funk and pop that is without question one of the best records released this year.
Many times when a record has several different producers, it ends up being a disjointed work. But that is not in the case here. Everything is just right. An array of producers has found just the right balance in placing great arrangements and instrumentation around this incredible young talent. It is all stitched together in a seamless and complete sequence that flows well. The record sounds great – a quality system will give this recording the stage it deserves. This angelic voice begs to be released from iPod earbuds, asking instead to be auditioned on your reference speaker system.
Lush background vocals & harmonies combine with horns and a fantastic melody to make songs like Breathless groove, moving you into the soulful funk of the following track, I'd Like To. Put Your Records On has popped up on at least one upcoming movie soundtrack (Venus). Rae has been performing all over the place (Studio 60 on the Sunset Strip, Saturday Night Live, The Tonight Show, Live on DirecTV, etc.) over the past year based on the buzz of this release. I even noticed that John Mayer had devoted a couple of blog entries on his site to a discussion of his love for CBR.
I am convinced Corinne could sing Sesame Street songs and still take my breath away. Tender, soulful, warm and friendly - this record will just make you feel good when you listen to it. It's not too late to get on the bandwagon. Corinne Bailey Rae belongs in your music collection!
Confused about what AV Gear to buy or how to set it up? Join our Exclusive Audioholics E-Book Membership Program!