Koss STRIVA Pro - Evaluating Sound Quality
Koss STRIVA Pro - Evaluating Sound Quality
I've had a chance to really put the STRIVA Pro through the paces in head to head comparisons with one of the best sounding headphones ever made – my beloved Grado 325i. No, it's not exactly a fair comparison, but since my ears are tuned to my Grados it's inevitable.  
I tested the STRIVA Pro hard wired and through the included STRIVA CAP device. In terms of general audio quality I'm pleased to report that the Koss didn't simply load up the STRIVA Pro with a bunch of wi-fi technology on an average set of cans and simply call it a day. No, the STRIVA Pro produces excellent sound that is just as suited to compressed Internet music sources as it is listening to uncompressed source direct.
The STRIVA Pro follows the Koss tradition of circumaural or sealed (over-the-ear) headphones that totally cover your ears, such as the legendary 4AA model. The Pro provides excellent air control around the ear and provides the listener with a sense of incredible weight behind the bass. The STRIVA Pro remarkably accomplishes this without too much sacrifice to the upper end, producing smooth, balanced mids and highs. The built-in amps are perfectly suited to manhandle the drivers beneath its elegantly sealed cups treating your ears to 128-bit music feeds via wi-fi over the STRIVA Pro headphones are as close as you'll get to CD quality.
But the true test is hard wiring the STRIVA Pro and putting them head-to-head against my favorite pair of headphones on my reference system. Enter my headphone lab:
Headphone Amp
Antique Sound Lab MG Head DT OTL MKIII Tube Headphone Amplifier
Source(s)
Pioneer DV-563A Universal DVD Player
iPod Classic – iPod port line out (no internal iPod amplification)
Various CD rips encoded to Apple Lossless, CD and SACD
Headphones
I've listened to some great headphones on this system and in my opinion the best consumer headphone I've ever listened to so far is my Grado 325i. Grado produces an open headphone design that makes no effort to form a seal around your ears. It leaks sound profusely so everyone around you knows exactly what you're listening to. However, in terms of detailed yet silky smooth mids and upper end, nothing I've heard comes close. The Grado design is legendary for revealing sound quality with lightning quick response. The trade-off for Grado however has been bass, which the 325i design attempts to mitigate with aluminum enclosures.
The STRIVA Pro can be hard wired into a headphone amp with the included USB to 3.5-mm jack with an adapter. To be honest, I didn't expect this to be a shoot-out by any means. The rig is designed to favor the Grados. 
CD: Legends of Jazz
I use the Legends of Jazz CD that I got as a demo at the last Audioholics State of the CE Union event. The quieter numbers are great for evaluating soundstage. Simply close your eyes and look for the positioning of the sonic objects. I listened to the minimalist Chris Botti trumpet and piano number first, a song I've heard many times on my familiar headphones. To be honest I didn't expect the STRIVA Pro headphones to produce such good sonic imaging. I impressed.
In direct comparison, the Grados provide a wider soundstage, the STRIVA Pros put me sonically into a smaller room. The effect was not unpleasant, it was just different.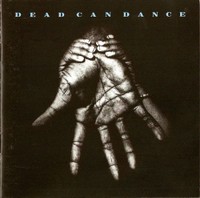 Apple Lossless: Dead Can Dance Into the Labyrinth
I ripped my CD Into the Labyrinth by Dead Can Dance to Apple Lossless years ago. Dead Can Dance can be described as moody with influences ranging from traditional European folk music and Gregorian chants with a smattering of ambient pop. Lisa Gerard from Dead Can Dance is the voice behind the music for the film Gladiator, just one of the many soundtracks she's done.
The Ubiquitous Mr. Lovegrove was recorded in Perry's studio in an old Irish church called Quivvy, located in County Cavan. The ambiance of the church's ancient walls is captured in uncompressed glory on my iPod.
It's here the STRIVA design really held its own with an ability to charm my ears with the subtle power of its bass reproduction. I love my Grados, but there's something about tight seal of the Koss headphones that captured the deep, Earth shaking pitch of the water-drum and minor chords that made me want to hear it again, and again.
"What's Going On" and "Mercy, Mercy Me" from Marvin Gaye's What's Going On album are treated to a flawless high-resolution reproduction on this SACD.
This recording favored my Grado headphone's strength in the mid-range. They have always captured the delicate blend of mournfulness and tepid anger coming through in Marvin Gaye's voice as he sings lyrics that are just as true to the current times as they were to his own.  But the STRIVA Pro was surprisingly not far behind.
Overall, the STRIVA Pro far exceeded expectations by showing character when put to the test. These are not your little brother's wireless ear-buds. According to Michael Koss, the STRIVA Pro were carefully engineered for sound reproduction after being fitted with efficient built-in amps and fitted with all-new transducers. But they share the Koss pedigree with magnet structures that are custom tuned specifically for the STRIVA Pro to deliver a distinctive Koss quality sound.
If your biased toward a sealed (circumaural) headphone and especially if you like powerful bass that doesn't get muddy or dull the midrange, forget that STRIVA Pro is a truly evolutionary wi-fi headphone offering wireless freedom, you'll love the headphones just for their sound.
Confused about what AV Gear to buy or how to set it up? Join our Exclusive Audioholics E-Book Membership Program!
Recent Forum Posts:
Wayde Robson posts on July 12, 2012 07:07
corey, post: 893453
Re: your statement "Overall I applaud Koss on this step in the right direction for headphone technology."

I don't see this as the "right" direction for headphone technology, as cheep local storage makes having a massive amount of high bit rate music in your pocket very affordable. 16 GB micro SDHC cards are under $10.
The best thing about the STRIVA system is surfing Internet radio. The randomness, you get a thin layer of choice in genre but then you're surfing through thousands of stations. It's that randomness that has an fun and addictive quality. You want to check out more stations, you want to hear what's next after hearing a song you hadn't heard in a long time or discovered a brand new song.
As for comparing it to storage…
There are two vehicles for mobile infotainment -
brought in
or
beamed in
. This is a beamed in solution. You may prefer
brought in
, but it's just a different vehicle. It's like… a pickup truck isn't a good option when what you want is a motorcycle.
corey posts on July 05, 2012 04:25
Re: your statement "Overall I applaud Koss on this step in the right direction for headphone technology."

I don't see this as the "right" direction for headphone technology, as cheep local storage makes having a massive amount of high bit rate music in your pocket very affordable. 16 GB micro SDHC cards are under $10.
Post Reply