Klipsch Sues China Manufacturers Over Counterfeit Headphones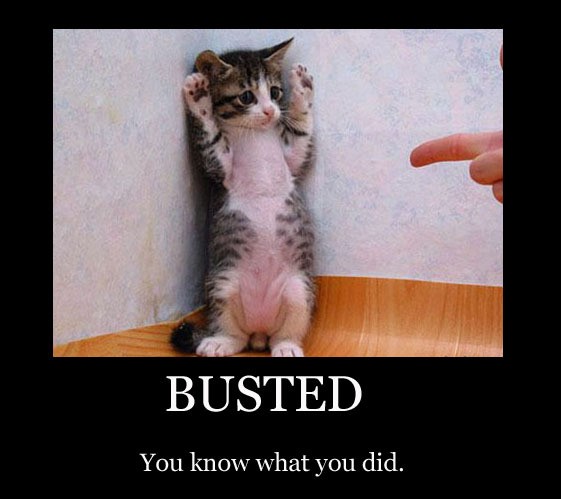 Klipsch Sues China Manufacturers Over Counterfeit Headphones
Summary
Product Name:

Sues China Manufacturers Over Counterfeit Headphones

Manufacturer:

Klipsch

Review Date:

January 11, 2012 11:47

MSRP: $NA
First Impression:

Pretty Cool
Executive Overview
Klipsch Group, Inc. (KGI), the parent company behind Klipsch, Energy, Mirage and Jamo declared war today, in the form of legal action, against 23 Chinese manufacturers selling counterfeit Klipsch Image S4 and Klipsch Image S4i headphones under the Klipsch brand name. On December 16, 2011, the company received an order from the U.S. District Court for the Southern District of New York allowing the suspension of service to domains and sellers on trade boards selling counterfeit Klipsch headphones. In addition, the order allows for restraint on funds in the payment processing and bank accounts of those selling the counterfeit products. 
Even Obama has agreed to put the offending manufacturers in Gitmo indefinitely... OK, we made that last part up. But Klipsch is alleging that the counterfeiters have violated the Lanham Act, which governs U.S. trademark registration and prohibits trademark counterfeiting and infringement, among other activities. Basically, the Klipsch name has been used illegally across China in order to sell headphones under teh popular name. The accusations involve, specifically, trademark counterfeiting, trademark infringement, unfair competition and false designation of origin.

Klipsch had noticed a dramatic increase in counterfeit activities over the past six months, and decided to take action. Not only is Klipsch alleging that the counterfeiting takes away sales, but they are also claiming that the infringing products are made using inferior components. Under current law, Klipsch can seek up to $2 million per trademark, per defendant, as well as injunctions to take down the relevant websites and seller listings and prevent the defendants from counterfeiting Klipsch brand products in the future. To date, KGI has restrained 20 of defendants' accounts having over $750,000 in funds from the sale of counterfeit merchandise. Yowsa!

Klipsch has been investing substantial funds to fight the counterfeiting problem including purchasing counterfeit products to identify illegal products and retailers, issuing cease and desist letters, training customs agents, and employing private investigators. They also closely monitor global eBay and Amazon sales to remove counterfeit sellers and products.
In what is shaping up to be a pretty large international crackdown, a total of 23 defendants were specifically named in the suit, including at least eight unique websites and 27 seller listings on trade boards, online marketplaces and business-to-business websites. Examples include Focalprice.com and wsdeal.com, and sellers listed on Alibaba.com, AliExpress.com, DIYTrade.com, DHGate.com and Components-Electronic.com. Among the named defendants are two suspected major manufacturers of counterfeit Klipsch brand goods. The number of defendants will likely grow as additional websites and sellers are identified.
Klipsch is taking on China. Now we know what Apple has been dealing with - but they've just kept it out of the news. Klipsch has opted to put it in the open and attempt to shut it down for good - or at least take out the biggest players. Let's hope China gives them an assist and not the cold shoulder.
Unless otherwise indicated, this is a preview article for the featured product. A formal review may or may not follow in the future.
Adam posts on January 15, 2012 15:09
Rickster71, post: 857834
OK……just try to explain that to Alex and Doug when they have their shop on.
That stuff wasn't real?!? Now I feel so used…
Rickster71 posts on January 15, 2012 15:06
SunnyD, post: 856883
Yup. Everyone knows you don't go to china town for real fendi and louis vuitton pocket books.
OK……just try to explain that to Alex and Doug when they have their
shop
on.
Jason626 posts on January 15, 2012 12:57
dkane360, post: 856807
They dont steal the technology, just the look so they can sell it to unsuspecting people.
I'm not conviced they don't steal technology. Look at all the hackers hacking into our government, businesses and internet phishing scams. Most originate from china. Even video gamers have to watch out. xD
markw posts on January 14, 2012 20:02
jinjuku, post: 857623
Soon as you contract with a Chinese manufacturer it's copied.
This was what I was hinting at in my earlier post. They don't need industrial espionage. We willingly hand them everything they need to steal from us.
jinjuku posts on January 14, 2012 13:45
The other classic is people wondering if their Audio Quest cables from Hong Kong are counterfeit. The obvious retort: Should you you be able to hear the difference? Then a fight breaks out.

On a more serious note we have a custom developed Ethernet enabled relay that we have built in the USA. Soon as you contract with a Chinese manufacturer it's copied.

Cisco had the same thing happen and the big problem is this is going into mission critical applications such as health and military. Not to mention the espionage potential of having the firmware 'tweaked' by the Chinese government.

On of my favorite sayings: In Africa they are masters at corruption. The Chinese? They go on to get their Doctorate.
Post Reply
Confused about what AV Gear to buy or how to set it up? Join our Exclusive Audioholics E-Book Membership Program!