Technology Overview and Build Quality
Technology Overview and Build Quality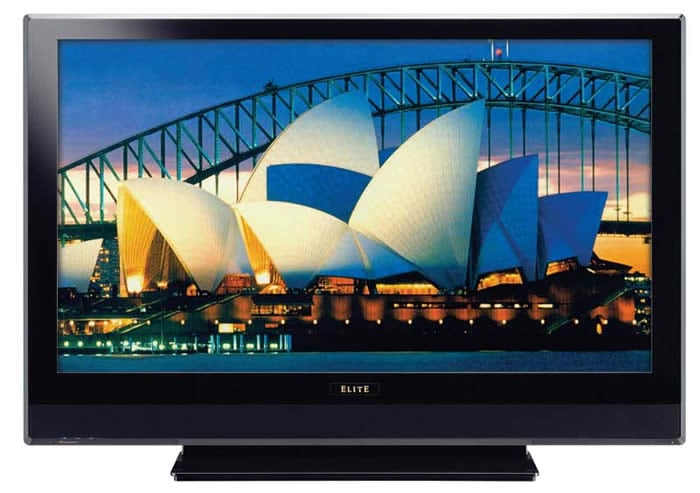 I got a chance to check out the PRO-940HD at this year's CEDIA Expo. What was really nice was the display Pioneer had up which showed each successive generation of plasma technology throughout the years. Looking at first and second-generation plasmas and comparing them to today's models was simply staggering. Blacks were gray, resolutions were not what they are now and overall the format has since then matured considerably. Taking a look at today's latest-generation panels, you wonder how far the format can go and if it can get much better. I'll summarize the review with this: "It's all about the blacks!"
Plasma has long battled (successfully) against LCD technology for presenting a better image, darker black levels, and more accurate color. While other formats and technology are seemingly on the horizon, I don't believe anything will exist in the short term to battle these two competing formats. With that said, let's take a look at Pioneer's top of the line Elite plasma model.
Breaking Down the Features (i.e. what does all the marketing lingo mean?)
The Pioneer PRO-940HD is a 9th generation plasma panel. They don't come any newer than that and the improvements are numerous. You may be able to find a cheaper display, but until you grab ahold of an Elite plasma you'll finally understand what you're missing.
First-Surface Pure Color Filter

Reflected light off the surface of the screen is a big problem for most plasma displays. Pioneer's First-Surface PRO Color Filter reduces this by eliminating the second layer of glass typically found over top of the plasma glass. Most of the secondary reflections occur on this glass... so Pioneer got rid of it. This new filter is said to improve contrast ratios over previous generations by 20% on Elite PRO models (when combined with other technologies). It also saves on weight - which is a nice "side effect" of the new manufacturing method.
Deep Encased Cell Structure

Pioneer's way of developing the plasma cell structure physically separates each pixel by putting four walls around it, creating a deeper area for the phosphors. Because of this there is much less light leakage into adjacent plasma cells. This results in a clearer image and better control over color.
ISFccc Calibrations Configuration

All of the Elite model plasma displays offer the ISF Custom Calibration Configuration Mode (ISFccc or ISF C3). Designed and licensed from the Imaging Science Foundation. It allows a certified calibrator to adjust contrast, tint, sharpness and color levels for both day and night time viewing... something any true videophile will want. This feature gets unlocked and shows up in the menu when enabled by an ISF technician.
Advanced PureCinema II

Judder... We're all so used to it, but it's not good. Pioneer's Elite plasmas are the only displays we know of that reproduce film content faithfully by using 3:3 film-to-video conversion at 72 Hz. This eliminates completely the 2:3 pull-down we're all used to in typical display viewing. It's smooth - so smooth, you'll probably think something's wrong.
Home Media Gallery

The Home Media Gallery allows you to connect an Elite plasma to any home network via Ethernet (with or without a hub). Simply ensure that the PC has Windows XP SP2 and Windows Media Connect installed (a free application from Microsoft) and you can access all of your digital content - movies, music and photos - from any PC. Even if you have several PCs networked together (like I do) you can pull various media off each one. Windows Media Connect allows you to set up what will be shared on each computer. Cool? Yeah it is.
Build Quality, Aesthetics and Inputs
The Pioneer PRO-940HD came directly from the manufacturer, so my experiences with delivery and packaging are not typical. One funny thing to note is that the box, while brand new, arrived off the truck at my home looking like someone had driven a forklift into it. Pioneer is the Timex of plasma companies however as this display seemed to take a lickin' and keep on tickin'. Build quality seems to be a strength.
Once unboxed, the Pioneer is a beautiful thing to behold. It has a nice piano finish beveled bezel (try saying that ten times fast). It comes with a low-profile bottom-mounted speaker that stretches across the entire display. The speaker has a metal grill with very small perforated holes. An integrated stand compliments the Pioneer display and elevates it to a perfect viewing height, giving it enough stability, while not being oversized. The left side of the display has a set of composite and component inputs, L/R audio and a USB input. The right gives users access to Power/standby, Input, volume, channel and TV Guide buttons. On the back of the unit, however is where the Pioneer PRO-940HD reveals an almost unlimited array of inputs.
There are definitely enough discrete inputs on the Pioneer PRO-940HD to satisfy most users ... and this is just part of the back panel.
Pioneer couldn't fit everything onto the back side of the display. As a result, the bottom of the display also features an array of inputs including: 10/100 Ethernet port, dual discrete 1080p-compatible HDMI inputs, CableCard slot, dual antenna (F-connector) inputs, RGB PC (HD15) input, G-LINK IR emitter port, and RS-232C port. You want fries with that? No problem.
Confused about what AV Gear to buy or how to set it up? Join our Exclusive Audioholics E-Book Membership Program!