LG 1mm Thin Cinema Screen Television Bezels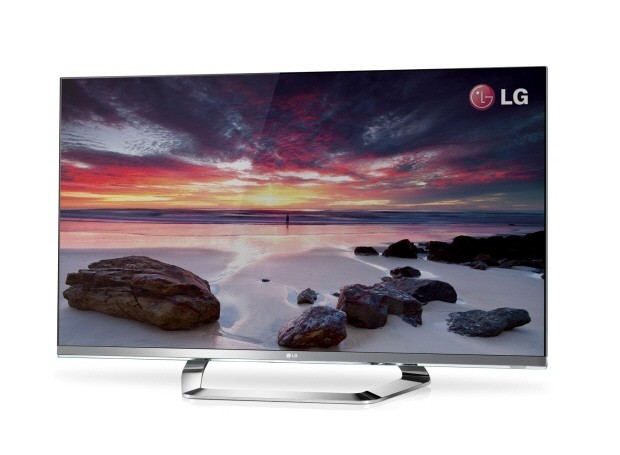 LG 1mm thin bezels
Summary
Executive Overview
LG Electronics is touting its new Cinema Screen design at the 2012 CES and it is, in a word: fabulous. I don't think I've ever used that word in a sentence before, but I don't know how else to describe a 1mm thin bezel that truly gives a flat panel LED backlit TV the appearance of a true edge-to-edge display. This is something really new and it's got people all riled up and really interested. What's really exciting is that several of LG's high end 2012 Cinema Screen Smart TV models are going to look like this. In fact, so far there are three models that include the 1mm thin bezel, but more are certain to come. All of these TVs are 3D and the company has also released new Cinema 3D glasses for 2012. There are three models and they are 20 percent lighter than previous Iterations. Now if only they could "lighten" the obligatory 3D headaches...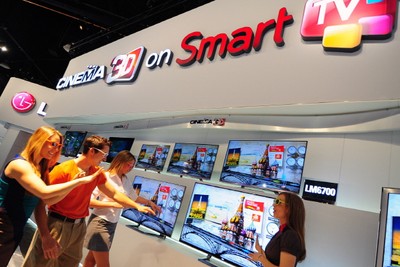 LG is also  optimal setting for immersive 3D viewing is complemented by its range of new 3D technologies. Using the theory of 3D TV technology, Dual Play is the solution they've adopted for an ultimate gaming experience. Sony has also ventured into this realm - and honestly, it seems like the most practical use of active 3D technology we've seen... ever though it doesn't result in 3D images. With LG's Dual Play function and the special Dual Play glasses, players see two entirely different full images, as opposed to the traditional split screen, where each player has to focus on half the screen. Meanwhile, 3D Sound Zooming generates audio output that is synchronized with the location and movement of the various on-screen objects, so immersive sound can complement immersive visuals.
It's all the benefits of the fast 120H (60Hz per eye) processing 3D brings, but with an application that can really be useful for more than just the "occasional" use. It also won't give you headaches since the active technology doesn't force your eyes to cross, but simply blocks out the images you aren't seeing.
The new Cinema 3D Smart TVs come equipped with LG's Smart TV function. Featuring over 1,200 apps, LG's Smart TV offers a variety of premium content services, including 3D World, where viewers can access a growing abundance of 3D content. Furthermore, the built-in 2D to 3D conversion engine makes 3D content practically limitless - though we don't recommend watching it for more than an hour a day... and now you see why 3D has limited market impact.
For more information please visit www.lg.com/us/tv-audio-video/televisions/index.jsp

Unless otherwise indicated, this is a preview article for the featured product. A formal review may or may not follow in the future.
Pyrrho posts on January 15, 2012 16:46
3M 3TI8, post: 857744
Its only 1mm on three sides. The bottom is still large, which looks okay on the pedestal, but not wallmounted.
LG likes big bottoms (remember the Scarlet?)
Even so, it will help people fit a larger screen in a smaller space. Usually, it is the width that is the problem, not the height. Also, the bottom might be the place where they put the speakers, which would be difficult to put in a 1mm wide place.
In my case, I do not care if there are any built-in speakers at all, as I would not be using them. But many people do use the speakers built into their TVs, as they do not care about sound quality.
3M 3TI8 posts on January 15, 2012 08:33
Its only 1mm on three sides. The bottom is still large, which looks okay on the pedestal, but not wallmounted.
LG likes big bottoms (remember the Scarlet?)
Pyrrho posts on January 14, 2012 12:35
I think this is a great idea, and generally more important than the TV being extra thin. With such a small edge to the TV, people will be able to fit larger screens in smaller spaces. And given that so many people are using TVs that are too small for how far they sit from them, this can matter a great deal.
Post Reply
Confused about what AV Gear to buy or how to set it up? Join our Exclusive Audioholics E-Book Membership Program!