Acer S271HL 27" LED Monitor Review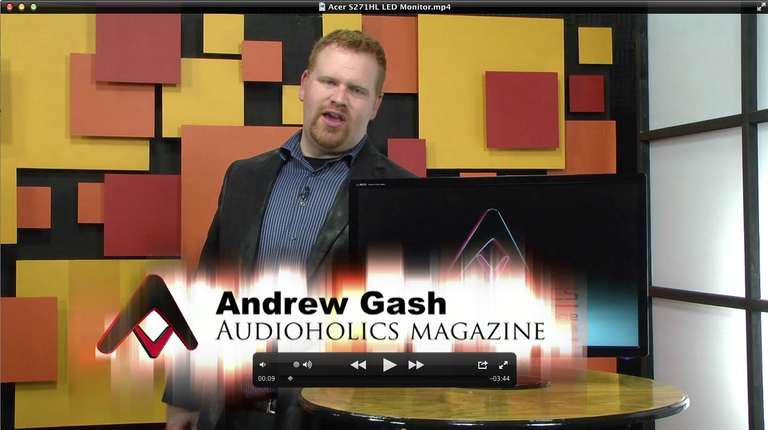 Acer S271HL 27" LED Monitor
Summary
Screen Size: 27"
Horizontal Viewing Angle: 170°
Vertical Viewing Angle: 160°
Backlight: LED
Resolution: 1920 x 1080
Contrast Ratio: a zillion:1
Brightness: 250 lumens
Video Inputs: DVI, HDMI, VGA
Energy Star 5.0
Warranty: 3-year Limited
Executive Overview
This week we're reviewing an Acer S271HL LED Monitor. At Audioholics we've looked at a lot of televisions and projectors, but we're finding that more and more, it's the flat panel monitor that's making it's way into bedrooms and dorms across the country. Given the lightweight nature of these new flat panels, and the ever increasing quality with which they're made, it's no wonder that thousands of consumers are reaching for monitors instead of TVs.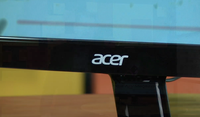 As for this one, its Acer's top of the line S-series model, which is to say, their Slim series. This 27" monitor is just 3/4" thick for most part until the base flares out at around 1-3/8". It's thin, and since it weighs just over 10 pounds, it's also very light and easy to move around if needed. This is a 1080p display that boasts 100,000,000:1 contrast ratio. Yes, Acer seriously used that number. Back when displays were starting to boast of 100,000:1 contrast ratio, we'd joke about 100,000,000:1. Apparently Acer learned that to get an almost infinite contrast ratio number, you simply take your max light output divided by the lowest measurable value available in a display calibration device. So basically, according to our math, this 250 lumen output display was measured by a device that could measure .0000025 lumens. They might as well have said "our display can be turned off!"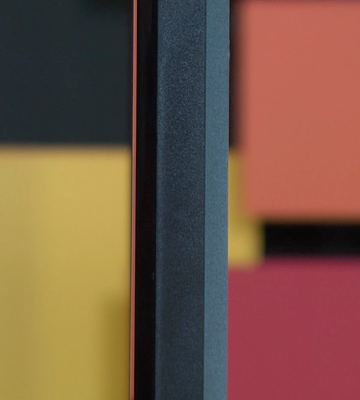 OK, if we go back to the specs that matter, this Acer monitor has a 5ms response time, which is fast enough for most gaming applications, and there are VGA, DVI and HDMI inputs, so you can connect it up to any source, be it a gaming system, Blu-ray player or even a laptop. Acer includes a 3-year limited warranty, too, for those concerned about longevity. And Acer's been around a while, so that warranty is actually worth something.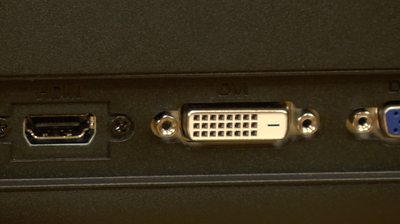 In viewing content on this display we used every source imaginable. Xbox 360 games looked spectacular, and we didn't notice any lag,even with rhythm games that are more sensitive to the potential delays in HDMI. With Blu-ray movies, such as Inception and Invictus, scenes that had lots of dark tones didn't reveal banding, so gradations remained smooth. Bright scenes were dynamic, but on our test material we did see some clipping where the uppermost range of brighter content was lost. Calibration beyond Brightness and Contrast is pretty much nonexistent for all but the analogue input, and the menu system had us completely flummoxed until we realized that the menu itself was positioned such that the bottom-mounted buttons were referenced directly. Without this, and because there is no remote, the menu would be impossible to use. Once we got used to it, it was simple to get around. The other thing we noticed was that the S271 clipped about 30 pixels from all sides - something we couldn't remedy with the user menu.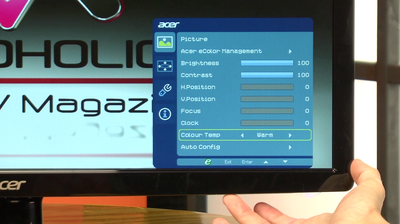 So, what do we have? Acer has produced a very attractive, decent quality 27" monitor for $305. It has the inputs to make it usable in a variety of applications, even more than one at a time. It's lightweight and super-thin for a display. There's not much to dislike and after using it for a couple weeks we feel that it's a decent value, particularly if you'll get multi-purpose use out of it. You can buy cheaper displays, but if you don't mind paying a little more for a thinner for factor, this is one you will want to look at.
If you enjoyed this video, then tell us. Leave a comment on our YouTube page or Like us on Facebook.com/Audioholics. And, if you want to do the digital equivalent of stalking us online, Follow us on Twitter @AudioholicsLive.

Unless otherwise indicated, this is a preview article for the featured product. A formal review may or may not follow in the future.