Zagg HzO WaterBlocking Technology Demo!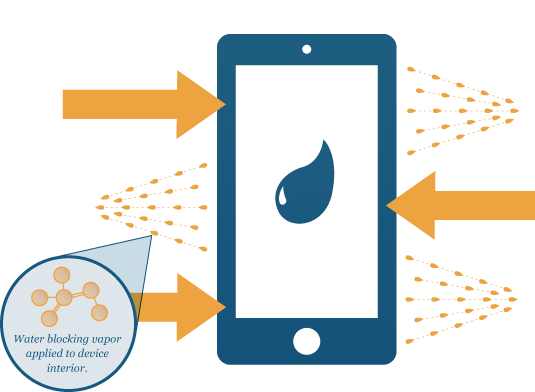 Zagg HzO WaterBlocking Technology Demo
Summary
Executive Overview
Zagg has done it again. Not content to sit around waiting for the next SHIELD device, they went to work protecting your electronics products from the inside. Yes, we said FROM THE INSIDE. How? We have no freaking idea, but the demo is amazing. Zagg has figured out how to use a chemical to bond to electronics in order to prevent water from doing what water does - namely short out any electronics it comes into contact with it. How do we know it's real? Because Zagg demonstrated it in a fishbowl with an iPod that kept playing - along with a speaker connected to its headphone jack - for over 15 minutes. If this isn't hype and the process is able to be made to work for consumers, then this could be the the next evolution in manufacturing for electronics products. I just hope manufactures are willing to license it, because this is something that should come from the factory. Check out this demo of the new WaterBlocking technology.
And here's a summary video of how it works - basically it bonds on a molecular level to the electronics inside your device to keep water from affecting the circuitry and shutting it down or shorting it out.
So when will it be available? Don't know. How much will it cost? Don't know. Will consumers be able to apply it themselves? Don't know. I know, it's incredibly frustrating and we want to know more. We'll be dripping our questions all over Zagg until we get the answers - stay tuned!

Unless otherwise indicated, this is a preview article for the featured product. A formal review may or may not follow in the future.
Confused about what AV Gear to buy or how to set it up? Join our Exclusive Audioholics E-Book Membership Program!