Russound DMS-3.1 Digital Media Streamer Preview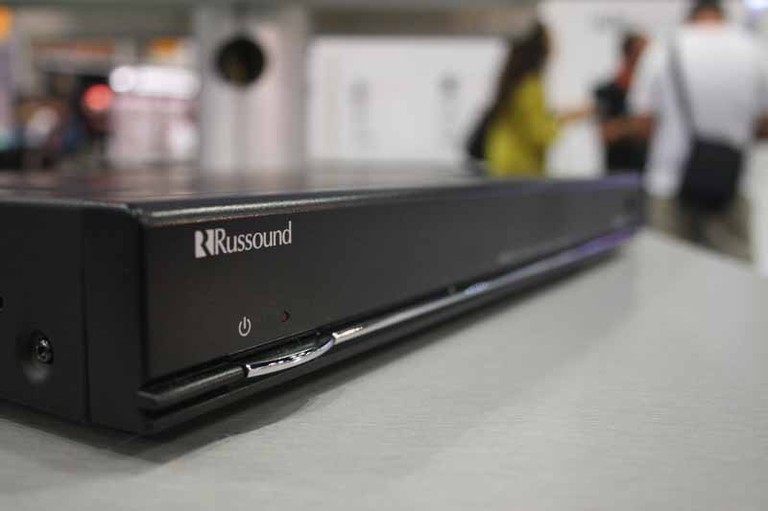 Russound DMS-3.1 Digital Media Streamer
Summary
Russound debuted their new DMS-3.1 Digital Media Streamer, which is part of their C-Series line of multiroom audio products. It's not inexpensive, coming in at around $2,100 (MAP). The new media server will deliver up to 3 digital audio streams for whole home audio systems and installations. The sources for these three audio signals may be from the Internet or from music files on connected storage devices. A fourth simultaneous signal is available from the DMS-3.1's built-in AM/FM stereo tuner. The server is one rack unit (1U) tall and features three pairs of stereo audio output jacks for each of the audio streams plus another pair for the tuner. A Source ID Switch lets each stream identify itself easily within the system. The new DMS-3.1 is designed to work with Russound C-Series controllers and multiroom audio systems. The DMS-3.1 connects to the controller via an Ethernet LAN (wired RJ45) home network connection. The DMS-3.1 can also play back audio files on LAN-connected DLNA devices, such as network drives, which may be located in various rooms throughout the home.
The DMS-3.1 supports intelligent user interfaces with media menus and metadata displayed on system keypads and touchscreens. Russound C-Series keypads or touch screens provide easy control of the streams, along with meta data information. Assuming that the home network (LAN) is also connected to the Internet, the DMS-3.1 can stream content from online radio stations and music services. A total of three USB ports (two on the rear panel; one on the front panel) enable streaming of digital audio files from connected storage devices. (File formats include MP3 (CBR, VBR), WAV (8, 16-bit), OGG Vorbis, FLAC [8, 16-bit], AAC and AAC+.)

The DMS-3.1 also incorporates an AM/FM Radio Tuner with RDS feedback, and corresponding rear panel FM Coax and loop antenna connections for local radio listening throughout the home.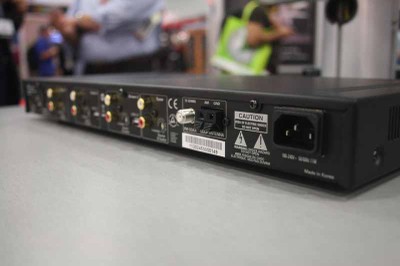 The DMS-3.1 uses less than 1 Watt of power in standby mode, ensuring full compliance with ERP requirements. Input and output trigger connections are provided on the rear of the unit to take the DMS-3.1 out of standby mode for energy efficiency.
For more information please visit www.russound.com.

Unless otherwise indicated, this is a preview article for the featured product. A formal review may or may not follow in the future.