Logitech Revue GoogleTV Hands-on Full Review
Logitech Revue GoogleTV Hands-on Full Review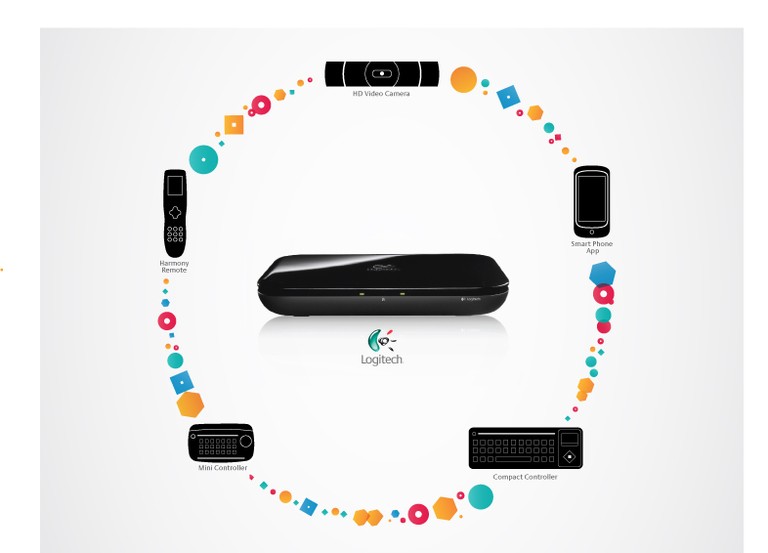 Logitech Revue GoogleTV
HDMI input: 1080p/60fps, 1.3a w/CEC
HDMI output: 1080p/60fps, 1.3a w/CEC
Wireless: 802.11a/b/g/n
Wired: Ethernet 10/100 Base-T
Audio optical output (S/PDIF)
2 USB 2.0 ports
Integrated Logitech Harmony Link IR blaster
Logitech Unifying wireless technology

Pros
Excellent search
Superb wireless keyboard
PIP functionality
Integrated Harmony remote tech
Wide-range IR emitters
Wireless Ethernet bridge
Full integration with select DISH DVRs
Cons
Sub-par Netflix integration
Somewhat convoluted interface
Logitech Revue Introduction
I can't remember a time when a product had more hype (or potential) than when Google announced GoogleTV. The trouble was, the leaked video and descriptions were somewhat vague and nobody truly had a real grasp on what the technology would hold. We, of course, wanted to get our grubby little hands on it as soon as earthly possible - and that was facilitated by our relationship with DISH, who sent us a Logitech Revue as soon as they had one in-hand. For anyone truly looking to unlock the full power of GoogleTV, realize that DISH is the first (currently only, as far as we know) to fully integrate their DVRs with GoogleTV without the use of IR emitters or a convoluted interface. With most DVRs, there would be no way to access recorded material, or even program new recordings from the guide via IR, due to the complexity of the tasks involved - at least not without a really manual, unimpressive process. While the newer DVRs and set-top boxes have the potential to integrate well, DISH jumped all over it and we're able to review the Logitech Revue with full DVR integration with a VIP 722 HD DVR.
Are you as excited as we are? This review is a bit different than some of my others, because we're writing it in real time. It won't post until the end, but hopefully you'll get the same sense of wonder and discover that we had going through the Logitech Revue - from unboxing it, to hooking it up, to using each of its features. It's also unique in that you'll be hearing me bounce back and forth, referring to it as both GoogleTV and the Logitech Revue. That's simply because Logitech is controlling the hardware, and GoogleTV is the guts and software that drives the interface. Sometimes they are ubiquitous, other times, we'll be specifically referring to one or the other - and the reader should understand that we don't expect GoogleTV to be responsible for any hardware criticisms any more than we would expect Logitech to be the cause of any software difficulties.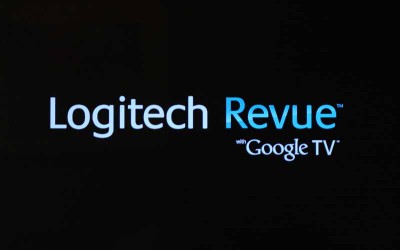 Confused about what AV Gear to buy or how to set it up? Join our Exclusive Audioholics E-Book Membership Program!
Recent Forum Posts:
allargon posts on August 09, 2011 20:10
BoredSysAdmin posts on July 28, 2011 18:13
hardal posts on March 12, 2011 01:21
majorloser, post: 780893
Dish is offering the Logitech Revue for $179


I have a ViP 622 receiver in my theater. I wonder if I'd get the same features as Clint got with the ViP 722 receiver.
Great offer there. Will consider it after the discounted.
Moneattency posts on February 26, 2011 20:34
????????????

maxigruz ru]



maxigruz ru]????????? ????? maxigruz ru]???????????? ?????????????? ? ?????? maxigruz ru]???????? ??? maxigruz ru]???????? ?????? maxigruz ru]????????????? maxigruz ru]???????????? ?????? ?????? maxigruz ru]???????? ????????????? maxigruz ru]?????????????? ???
maxigruz ru]?????????????? ??? maxigruz ru]???????????? ?????????????? maxigruz ru]????? ?????? ? ?????? maxigruz ru]?????????????? ??? maxigruz ru]???????? ?????????????? maxigruz ru]?????????????? ??? maxigruz ru]?????????? ??????????????
rus-torrents ru]???????? 2009 ??????? ????????? rus-torrents ru]???? ??????? rus-torrents ru]??????? ???????? 3 rus-torrents ru]???????? rus-torrents ru]????? ?? ??????? ????????? ?????? ? ????????? rus-torrents ru]??????? windows rus-torrents ru]??????? ?????? ????????? ??????? rus-torrents ru]??????? ??????? ??????? rus-torrents ru]??????? ?????? tfile rus-torrents ru]???????? 2009
omalley5280 posts on January 25, 2011 12:10
Dish

As a DISH Network employee/customer, I just recently purchased the Logitec Revue to pair with my 722k receiver. Neat to be able to surf the net on my tv also able to search DISH network guide and DVR functions. For more info go to dish.com/google tv
Post Reply