Digital Foci Image Moments Photo Frames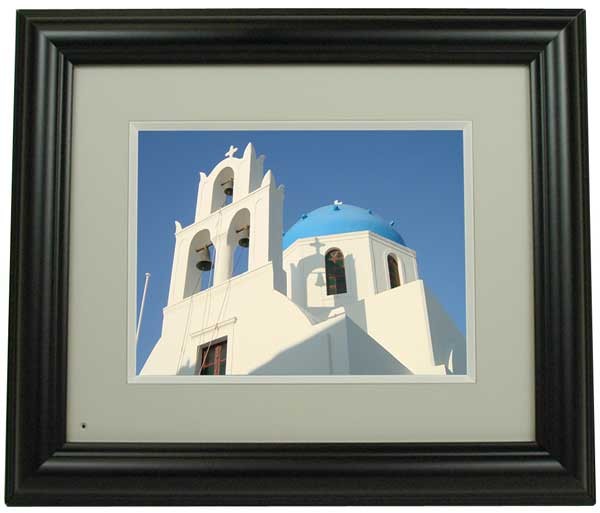 Digital Foci Image Moments 8
Summary
Product Name:

Image Moments Digital Photo Frames

Manufacturer:

Digital Foci

Review Date:

January 06, 2008 19:05

MSRP: $149 - $399
First Impression:

Mildly Interesting
Screen and Sound Quality:

High-quality stereo speakers with frequency response range of 300-20K Hz, resulting in deep and rich sounding audio.
Audio output to external speakers for special events.

Memory Sources:

200MB internal memory.
Built-in memory card slots provide native support for: CF, MD, MMC, SD/HC Card, Memory Stick, MS PRO, MS Duo, MS PRO Duo, and xD-Picture Card (also supports mini-SD and RS-MMC with adapter).
Copies photos directly from memory cards to internal memory without needing a computer.
USB 2.0 connection for transferring photos between your computer and device.
Memory Source Select allows concurrent selection of a single or multiple memory sources for playback.
File management features: Organize, copy, delete, rename files; sort files by name or date; create new folders; copy between memory cards and internal memory.

Physical Design:

Tension hinged easel leg allows users to choose optimal display angle.
Brackets for easy wall-mounting in both landscape and portrait orientation.
Lanyard fixture for tethering down device in public areas to prevent theft.

Playback Options:

Selective playback: Navigate and select specific photos and videos to playback from all available memory sources.
Versatile playback modes: Select playback by photo only, video only, both photo and video, or photo with music.
On-device playlist management: Create, edit, and playback unique playlists of favorite photos in desired sequence directly on the device.
Advanced multimedia format support:

Audio: MP3, AAC, WMA, OGG, WAV.
Video: MJPEG, MPEG-4SP.

Automatic photo orientation based on EXIF data: Photos will be automatically rotated to the correct orientation based on the EXIF data captured by the camera.
Landscape and portrait positioning with auto-rotate orientation sensor: Photos will automatically be displayed in the correct orientation according to landscape or portrait positioning of the device.
Automatic photo slideshow with adjustable time intervals, multiple transition effects, and random option.
Multiple photo viewing options: Zoom, pan, rotate photos, view EXIF, and view photo thumbnail.
Automatic on/off timer for scheduled operation with 3 available schedule settings.
Versatile control options: Operate device by onboard joystick and buttons or wireless remote control.
Executive Overview
Digital Foci, Inc. introduced 3 new digital frames to its line of popular but pricey "Image Moments" digital photo frames. The new models include "Image Moments 15" with a large 15-inch screen and 16.2 million colors; "Image Moments 8" with an 8-inch screen and LED Backlight and "Image Moments 6" with a 5.7-inch high pixel density screen. These new digital frames feature 200MB of internal memory (~1,500 photos) and built-in memory card slots to let you display and share photos in sharp, vibrant colors on their high-resolution digital LCD screens.
The Image Moments 15 (IMT-153) features a 15-inch high-resolution XGA (1024x768) digital LCD screen with 16.2 million colors and a high contrast ratio of 700:1. Image Moments 8 (Model IMT-083) features an 8-inch high-resolution SVGA (800x600) digital LCD screen with 500:1 contrast ratio. Both models feature Digital Foci's unique proprietary Adapter Ring design that supports limitless custom framing options. The frames also feature an interchangeable mat with 3 color selections; a hinged memory card door to hide the cards from view for an elegant finish; and an easel leg for alternating between landscape and portrait positioning.
The Image Moments 6 (Model IMT-063) displays photos on its 5.7-inch VGA (640x480) digital LCD screen. The brushed chrome frame houses leading technology LCD with LED backlight, which provides deeper color pallet reproduction over previous technologies. Image Moments 6 is a smaller, lower-cost version of the Image Moments digital frame with a contemporary design.

All Image Moments digital frames feature a "Photo Slideshow Mode," which automatically displays photos with options for random photo play, transition effects, and slideshow intervals. Users can create unique slideshows by selecting specific photos from multiple memory card sources to view. Memory card contents can be easily viewed in the "Folder View Mode" and browsed in "Photo Thumbnail View." Videos and music from a variety of music file formats are also supported. Sophisticated file management features are also available, including copy, rename, delete files, sort files by name or date, and create new folders. You can also create, edit, and sequence multiple playlists on Image Moments and select a specific playlist to playback.
Portrait and landscape photos are automatically rotated to display correctly according to the orientation of the Image Moment through the built-in auto-rotate orientation sensor. In addition, Image Moments also reads image EXIF data, to determine the correct photo orientation. Other great new features include an automatic on/off timer with three schedule settings, which can be set to activate or turn off according to your schedule.
Memory Cards Support:
CompactFlash
MicroDrive
SD/HC card
MMC
Memory Stick/MS PRO
xD-Picture Card
MS Duo/MS PRO Duo
USB slot to support computer connection
Image Moments 15 Features:
15" XGA (1024x768) digital LCD with 16.2 million colors and high contrast ratio of 700:1
VESA 100 mounting brackets
Video and Audio input for displaying external video sources
Hinged memory card door hides memory cards from view
Unique interchangeable frame & mat design
Image Moments 8 Features:
8" SVGA (800x600) digital LCD with high contrast ratio of 500:1
Leading technology LCD with LED backlight
Hinged memory card door hides memory cards from view
Unique interchangeable frame & mat design
Image Moments 6 Features:
5.7" VGA (640x480) digital LCD with high pixel density of 140 PPI
Leading technology LCD with LED backlight
Elegant two-tone, mirror-polished chrome finish
Small footprint allows for versatile placement
Image Moments 15 (IMT-153) is priced at $399, Image Moments 8 (IMT-083) is priced at $199, and Image Moments 6 (IMT-063) is priced at $149. The photo frames will be available starting March 2008. For more information please visit www.digitalfoci.com.
Unless otherwise indicated, this is a preview article for the featured product. A formal review may or may not follow in the future.
Confused about what AV Gear to buy or how to set it up? Join our Exclusive Audioholics E-Book Membership Program!