Reader Question: DACs - What Do You Recommend?
Reader Question: DACs - What Do You Recommend?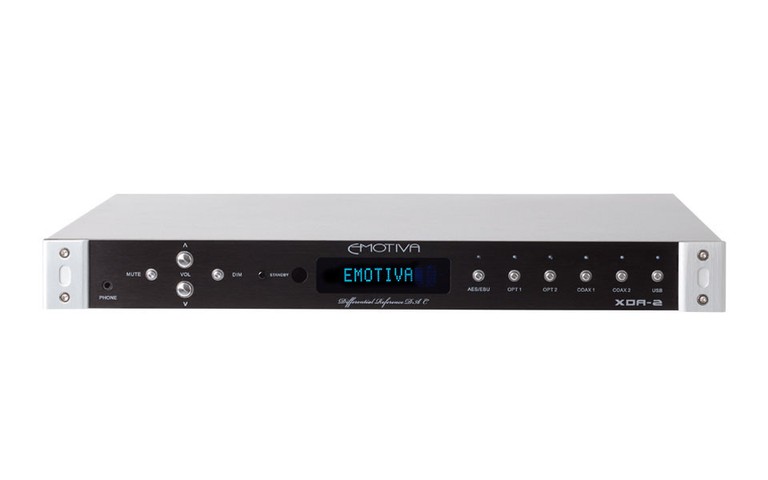 Emotiva XDA-2 DAC
A reader, Jim, asks us this question:
I am considering replacing my Marantz CD player SA300 with an Oppo BDP-95. I have an older but high quality system consisting of Levinson 23.5 power amp, Roland Consonance Pre, Sota Sapphire Table with SME 309 arm, Wilson Watt II/Puppy III and various cables and interconnects. The weak link in my system seems to have always been my digital component.I just replaced my Theta Transport and DAC with the Marantz player and the improvement in the sound was pretty nice. Now I want to go one strep further regarding digital playback. One of my friends suggested I use the Marantz as a transport and buy a new D/A converter. I live near Nashville, TN and there is no longer a high end store here, so I am relying on your suggestions/recommendations. What do you recommend?
Audioholics Responds:
When looking at improving the sound of your system in this manner we're going to give the benefit of the doubt and presume that other things have been taken care of already which might result in a much more noticeable level of improvement. This includes room acoustics and other tweaks. From what we can tell, you're serious about sound and this is a question that makes a lot of sense. To be honest, there are a number of good DACs on the market, however Emotiva has one of the greatest bargains we've seen around. Its XDA-2 DAC runs just $399 and comes with multiple optical and coaxial inputs, as well as 24/192 USB that lets you use your laptop or desktop as a high-quality music source. Emotiva also uses an asynchronous sample rate converter to remove jitter. This is a nice DAC and also an excellent headphone amp and preamp as well—kind of a three-for-one deal.
Of course, we also have to say that the DAC capabilities of Oppo's BDP-105 Blu-ray player are a force to be reckoned with. While it may not slave up to your PC, it does exhibit a considerable amount of quality for two-channel listening.
You can certainly pay more, but we'd recommend giving these companies a try before you spend your hard earned dollars on a pricier solution.