Audio Listening Test That Fooled the Hollywood Sapphire Group
Audio Listening Test That Fooled the Hollywood Sapphire Group
by
Hank Landsberg
—
November 14, 2023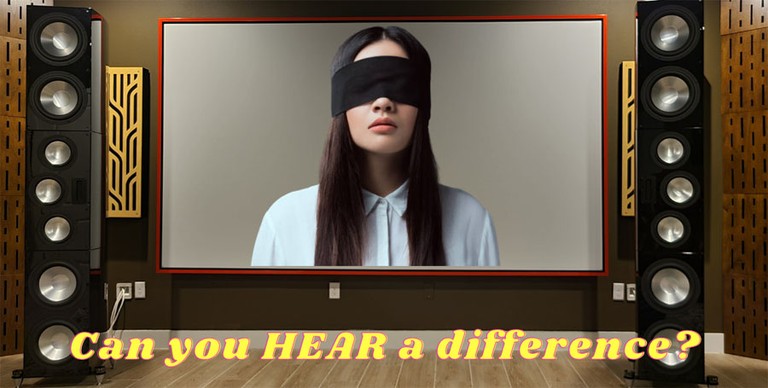 A Blind Listening Test Remove ALL Biases?
Is a "Golden Ear" absolute?
The Hollywood Sapphire Group is an organization of professional audio engineers in the Los Angeles area.  HSG was founded in 1946.HSG has about 70 active members who meet monthly for dinner and an informative program about audio recording, music production, professional audio equipment, and other pro-audio related topics.  The membership consists of highly experienced recording engineers, equipment designers, equipment manufacturers, and more recently, other professionals working in the video and television industries.  Membership is by invitation only: you must be a bona fide audio professional with experience and references to be considered for membership. Sales people are not allowed to join. I have been a member of the Sapphire Group since 1978, invited by colleague Steve Guy, co-owner of Location Recording Services in Burbank, CA. In short, the Hollywood Sapphire Group has some of the most experienced and objective pairs of "golden ears" in the audio business.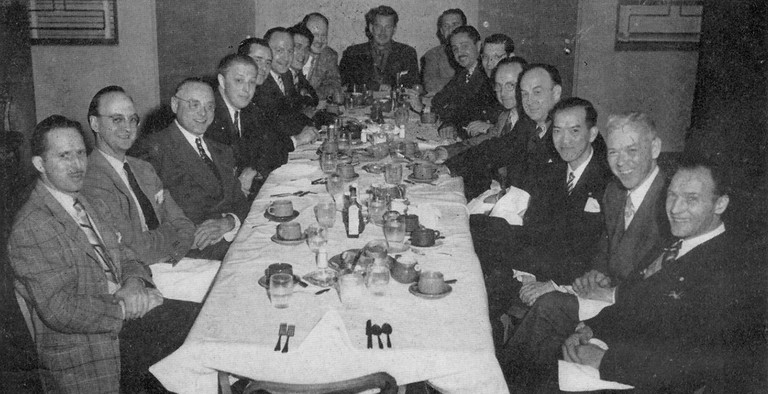 The Original Hollywood Sapphire Group Circa 1947
Some years ago, we had our monthly dinner at Genio's Restaurant in Burbank.  The meeting was well attended, lead by our "De facto Chairman" Olly Berliner (grandson of Emile Berliner, inventor of the "flat" phonograph record). Our program for this meeting was presented by long-time Sapphire member Ron Streicher.  Ron is a respected recording engineer with decades of experience recording live performances of classical and orchestral music. He has custom-built much of his recording gear to meet the stringent demands of his clients. Ron's Sapphire program this evening was an "A-B" comparison of two audio circuits that would be auditioned,compared and critiqued by the HSG membership.
Listening Comparison of Two Audio Devices

No other information about the circuits was provided. We didn't really know what we were about to hear.Ron had a simple "A-B" switching device that could quickly switch between circuit A and B. Switching from A to B (or B to A) introduced a ½ second of silence during the changeover, but nothing else changed. The A-B switcher simply let us hear and compare the two circuits. Red and blue LEDs on the A-B switcher indicated which circuit we were hearing. 
Ron began the program, playing well recorded music through professional studio monitor speakers. As various music tracks played, Ron switched between A and B, and us golden-eared listeners made mental notes of the differences we heard between the two circuits.  After about 15 minutes of listening, there was much discussion among the membership, describing the audible differences between A and B.  Some heard a difference in frequency response; some heard differences in distortion or clarity. Many liked one circuit over the other. Only a few Sapphire members admitted they couldn't really hear much or any difference at all.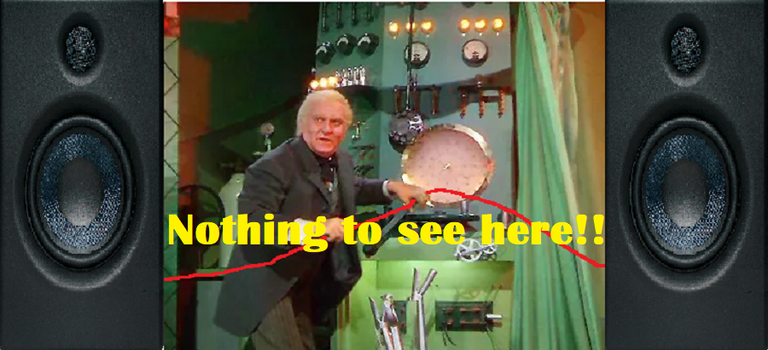 The Listening Test Results

Now it was time for "the big reveal":  what were the circuits or equipment we were comparing?  Ron now explained that there really was only one "circuit": the audio source was looped through the switcher only so it could insert the ½ second of silence during the changeover. There was no "A" and "B". There was absolutely no change in the audio circuitry or equipment during the entire listening session.We were dumbfounded. We had been listening to the same gear during the entire comparison. There was, obviously, absolutely no audible difference between A and B because A and B were the same.  The only thing that changed when Ron switched between A and B was the color of the LEDs.  We'd been fooled! The industry's most experienced, objective, and trusted ears had been conned. We heard "differences" because we expected to.  We "heard" things that simply didn't exist. And this note from Ron, today:  FYI:  In addition to the HSG I've given this presentation to several AES Section meetings both in the US and abroad.  Always with similar results.
Hearing is a highly subjective process, and is easily influenced by expectations, biases, FBLB*, peer pressure, and other intangibles. (*FBLB = Fear of Being Left Behind) Perhaps the most prevalent reason audiophiles "hear" differences in cables is fear of embarrassment. Nobody wants to admit that they just spent $1,000 on 10 feet of speaker wire and can't really hear any improvement!
This is the basis of the audiophile "interconnect" and "power purifying" industries.  You've been warned...