Microsoft Announces Zune Wireless Media Player
Microsoft Announces Zune Wireless Media Player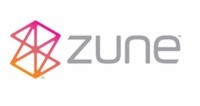 Weeks of speculation are over! Microsoft made it official last Friday when it announced the project "Zune" aimed at competing head to head with Apple.
General Manager of Marketing at Microsoft, Chris Stephenson said. "Today we confirmed a new music and entertainment project called Zune. Under the Zune brand, we will deliver a family of hardware and software products, the first of which will be available this year."
The first Zune branded device will be the hard drive based Wi-Fi media player. The device will most likely have connectivity and sharing capabilities with other Zune players for certain sharing and community features. Stephenson said in an interview to Billboard Magazine that more Zune media devices will be forthcoming after the initial Wi-Fi MP3 player and that they would include a video player.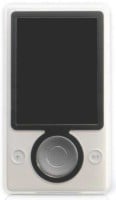 A blog called "Zune Insider" has started up featuring Cesar Menendez who works for the Zune Project at Microsoft dropping tidbits about what Zune is all about. Microsoft has more in mind than just offering a device and a download service. According to Menendez the Zune brand will be part of a "…holistic approach to music and entertainment. And yes, this year, we'll be releasing a device as part of the project. Under the Zune brand, we're looking to build a community for connecting with folks, all to discover new music and entertainment."
According Stephenson's information to Billboard, Microsoft seeks to use other hardware as part of the project. Microsoft wants to incorporate computers, phones and the Xbox360 into the Zune music discovery.
One of the biggest unanswered questions so far is whether or not the Zune service's downloads will work with other devices. Third party media players have signed on to work with Microsoft through its PlaysForSure DRM. But the question remains will music downloaded from the Zune service playback on DRM10 compatible devices like those by Creative, Samsung and many others. On the other hand will downloads from services like like Napster, Rapsody and MTV's Urge have (which all use Microsoft's DRM10) be compatible with the Zune family of devices?
The Zune project is essentially Microsoft taking another stab at competing with Apple but this time from a different direction. Instead of Microsoft licensing software to other manufacturer's devices and being frustrated by the results, it's taking competition directly to Apple. Microsoft has the resources for an all out war in a way third party music services and players do not. Microsoft will invest a lot to turn people away from Apple and will likely take huge initial losses. This could be the beginning of a truly remarkable service or it could be a huge bust for Microsoft. I for one don't believe there will be any outcome in between.
Special Thanks to www.gizmocafe.com
Confused about what AV Gear to buy or how to set it up? Join our Exclusive Audioholics E-Book Membership Program!