iPod to Have Samsung Inside
iPod to Have Samsung Inside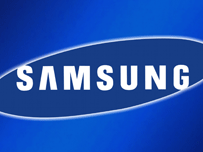 On Wednesday April 26th Samsung Electronics Co. announced it was awarded a major contract with Apple Computer Inc . The South Korean consumer electronics firm won its bid to produce the chips that will appear in Apple's next generation of iPod MP3 players. Samsung already makes many of the iPod's NAND flash memory chips so the new contract further entrenches Samsung technology into the iPod.
Jon Kang, Sr. VP for technical marketing at Samsung Semiconductor Inc (San Jose CA) was confident his company would win the contract.
"I knew that we would win this design." Kang said. The company's new iPod chip design is a 32-bit processor technology from ARM Holdings plc Kang calls the new chip the "PortalPlayer killer" referring to the company that has just lost its contract to produce Apple's iPod chips. Kang's name for the chip seems prophetic.
Samsung's gain is PortalPlayer's loss. PortalPlayer had been making the iPod chips but announced last week that it had lost the media processor design contract to produce the chips for Apple's next generation iPod. This is a tremendous loss for PortalPlayer also of San Jose CA. Apple accounts for 90% of PortalPlayer's business producing the PP5021 media processors for the iPod.
PortalPlayer had designed a follow-up media processor the PP5024, a 130-nm chip design for a low-power flash platform. The PP5024 seemed like the obvious choice for Apple, the bad news from PortalPlayer last week came as a surprise to industry analysts. The booming San Jose company's growth has been propelled by contracts with Apple. In just one quarter of 2005 it saw revenues grow from 57.9 million in the third quarter to 78.2 million in Q4. PortalPlayer's stock has been in free fall since the announcement was made.
But it seems that Samsung can do no wrong on several major fronts of the consumer electronics industry. The Korean firm has seen record profits in 2004 / 2005 and shows no signs of slowing down.
Now that it's a major developer of the technology inside the iPod, will this influence the Samsung YP MP3 player line? Samsung's own MP3 players have received recognition as one more in a long line of worthy competitors to the iPod.
Special Thanks to www.HomeTheaterFocus.com
Confused about what AV Gear to buy or how to set it up? Join our Exclusive Audioholics E-Book Membership Program!