Flat Panel Mounting Safety Tips
Flat Panel Mounting Safety Tips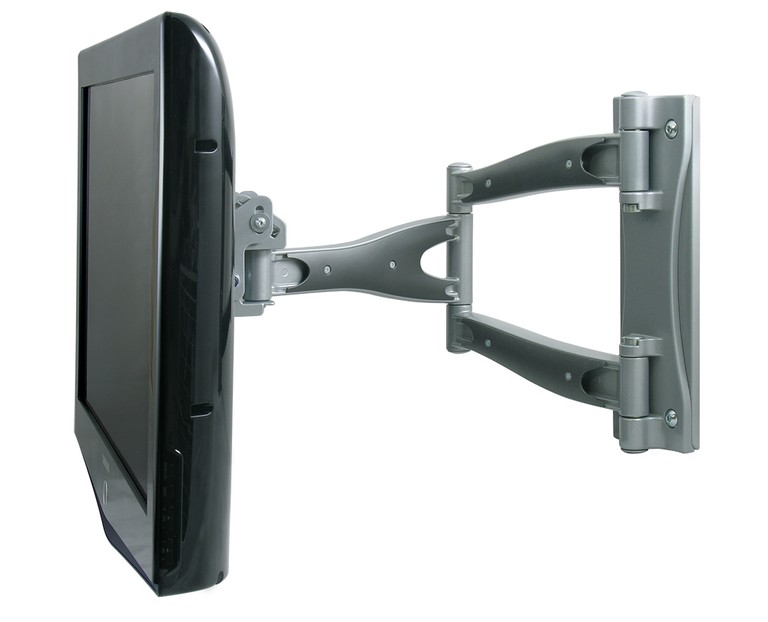 Atdec's Flat Panel Mounting Safety Tips
Parent would do well to consider this a must-read article to help prevent accidents at home. This applies, primarily, to those who haven't yet installed their flat panel TVs on the wall (and we are big proponents of mounting your flat screen TVs in order to maximize the benefits of the new technology). But an accident can only take a second. Children can be seriously hurt or even killed as a direct result of furniture and televisions falling on them.
With the excitement of a new flat screen TV, not many people consider the danger the new TV poses to young children. A child can simply grab hold of the TV stand, and send a 46" set crashing onto a tiny body. According to figures from the US, TVs account for 47 percent of the injuries cause to children by falling furniture. 
As families continue to replace heavy old TVs with lighter flat-screen models, the threat to children will increase unless parents take better steps to secure their new TVs.
It's as simple as that - TVs need to be secured.
Parents often go out of their way to place safety devices on doors, electrical outlets, cabinets and even toilets. Rarely do they think take the same precautions to protect their children from TV sets. However, common sense predicts that a child is likely to climb and lean on furniture for support, and parents need to ensure TVs are mounted securely to withstand the pull.
Jerome Green, managing director at Atdec, Australia's largest flat screen mounting company and a world leader in mounting innovation and design, advises parents to bolt all television sets to prevent needless injury or death.
Jerome says, "It is possible to marry aesthetically pleasing qualities, functionality and safety within your home entertainment system. Smart design is no longer the sole domain of restaurants and office spaces – homes are increasingly finding the need for better entertainment design for ergonomic reasons as well as safety precautions."
By following some easy safety tips, it is possible to create a functional entertainment area that is safe for children.
The humble television set may have changed in size and features throughout the years, but one thing remains certain – it will always pose a threat. Think twice before hanging a TV  - no matter how lightweight is seems be - on an inferior mount. A good television mount is strong enough to sustain the equipment.
Your television is normally the centerpiece of your living room, and should be easily viewable by everyone. Flexibility also allows you to position the TV away from the curious eyes of a toddler. There are mounts in the market that allow for greater movement with three pivot points, giving you full motion control over tilt and pan.
Don't forget the other display screens in the house.  When your screensaver on the home computer screen cuts in, curious children may take a closer look. Invest in a quality screen mount for the monitor to ensure it will not fall over.
With projector TVs, the important element for optimal viewing is positioning the projector at the right distance and ensuring it stays in place. While having a projector fall and break is bad enough, it could be worse if it lands on someone, particularly a child, due to a poorly-chosen mounting solution. A good projector mount should handle up to 15kgs easily, and offer flexible adjustments, such as 360-degree rotation and pitch and roll adjustments. Some mounts even allow a projector to be mounted on an angled ceiling, offering a stable base for easy installation.
Wires are still an imminent danger for little kids. Hide cable clutter properly. Many TV mounts now have an in-built cable management channel along the pole, which allows freedom for the cables to move along with any height adjustment.
To conclude, a smart mounting solution will not only enhance the style and value of your home entertainment system, but it can also help save lives.
Special thanks to Atdec for allow us to reprint this article.
Confused about what AV Gear to buy or how to set it up? Join our Exclusive Audioholics E-Book Membership Program!