Dude, Where's My Swag?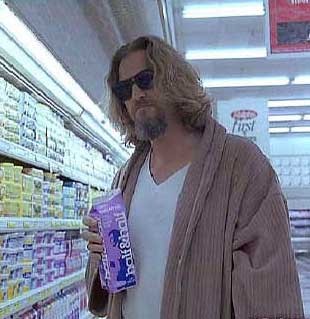 Dude, Where's My Swag?
I came to a sudden realization the other day: I'm running out of clothes. For the past few years I've been living off of t-shirts and golf shirts which have either been branded by Audioholics or one of the many manufacturers we interact with from time to time. I've got t-shirts from DVIGear, RBH Sound, SVS, Radiient, Universal Remote and AppleJazz. Heck, I even have one from the best barbecue joints in Central Florida - Happy Jacks BBQ. I have golf shirts from American Power Conversion (APC), Denon, and Audyssey.

But it's been over a year since I've gotten anything new.

I know - it's a real tragedy.

But seriously, coupled with the rapidly dropping prices of consumer electronics, rising gas prices and inflation... I wonder if swag is taking a back door to other marketing efforts?
It shouldn't.

After all, if you count up all the places I've gone and the people I've seen in the last 2-3 years, the price of a $5 t-shirt or some $15 golf shirt has netted some seriously effective branding. We're talking like $0.00001 CPM. I mean, these shirts get worn at least twice each month (OK, so I'm not the fashion guru you all made me out to be...) and they impact everyone I deal with on a daily basis.

Seriously, manufacturers. You need to bring back the swag - and do it fast. If you don't, I may be forced to start advertising Nike, Reebok, or even the local sports teams instead of electronics companies (which almost always generate inquiries as to how I got the shirt or what I do for a living). And don't just make the shirts so they can live out their lives in dark boxes stuffed in corners as if they are the most precious commodity in the universe. Get rid of them... then go make more.

Don't make me run around advertising Ron Jon's or Joe's Crab Shack... cause I'll do it. I'll have no choice.

And you'll be hurting the environment.
What?
That's right. What can be more "green" than putting a t-shirt on someone and having them advertise your products via manual locomotion? You don't have to light them up at night. It doesn't take electricity to run the advertisement. It works 24/7. It's the perfect advertising medium.

I won't excuse our own company from this radical new call to arms. After all, our own Audioholics shirts are getting really faded... it's definitely time for an update. So let's all do this together. Gather your swag, your shirts, your jackets... send them to as many industry professionals as you can and reap the whirlwind of increased marketing and effective "man-powered billboard" branding.

Let the revolution begin!

If you are a manufacturer with swag - feel free to email me at [email protected]. I'll hook you up with a few professionals who won't mind doing some free "shirt" advertising in exchange for keeping them away from Target and Wal-mart for one more year...
chadnliz posts on June 11, 2008 22:33
majorloser, post: 422489
This is sad. Clint is panhandling for handouts on his own forum.

"Can you spare a few t-shirts?"
Yes its a bit pathetic, seeing how its all just a wearable commercial or a billboard proclaiming your inner nerd makes it even sadder. I have a box full of shirts, hats, coffee mugs, playing cards, jewel case openers, screw drivers, desk clock, levels, even a Yo-Yo dealers and companies have given me…….pay to ship it and its all yours.
aarond posts on June 11, 2008 20:21
and by the way I believe that SWAG is an acronym for
samples, wearables and gifts
majorloser posts on June 11, 2008 18:41
This is sad. Clint is panhandling for handouts on his own forum.

"Can you spare a few t-shirts?"
aarond posts on June 11, 2008 18:37
your
"CAUTION:Extremely Bright" t-shirt is in the mail courtesy
www.arri.com
hodedofome posts on June 10, 2008 10:09
SWAG - Stuff We All Get

SCHWAG - Stuff Clint Holds Willfully After Groin hit

Sorry, couldn't think of anything better. Maybe someone else can do a good one.
Post Reply
Confused about what AV Gear to buy or how to set it up? Join our Exclusive Audioholics E-Book Membership Program!